By
Of Jenkins Fenstermaker, PLLC on 10/12/2020
WV Oil and Gas Attorney Allison J. Farrell Recognized in The Best Lawyers in America© 2021
Jenkins Fenstermaker, PLLC is pleased to announce that Clarksburg, WV oil and gas attorney Allison J. Farrell has been selected for inclusion in the 27th Edition of The Best Lawyers in America© in the practice area of oil and gas law. This recognition for the 2021 year places Allison in the elite group of the top five percent of attorneys in the US, as ranked by her peers.
A WV Oil and Gas Attorney for the Industry
From Jenkins Fenstermaker's centrally-located Clarksburg, WV office, Allison has served clients in the area of oil and gas law as well as additional "dirt" law practice areas for more than a decade. She has successfully represented industry clients in WV and PA state courts, federal court, and the WV Supreme Court of Appeals. Her experience counseling and representing clients in coal, oil, and gas litigation has earned her a reputation for excellence.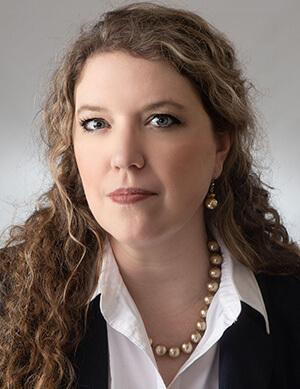 Allison advocates for the industry through regular speaking engagements discussing emerging and pressing issues in oil and gas law and litigation. Her deep involvement with the energy sector and business community includes membership in the Harrison County Chamber of Commerce, the Women's Energy Network, the MLBC of the AAPL, and the Energy and Mineral Law Foundation. And Allison is proud to have been a founding board member of the Young Professional Women in Energy.
"I am honored and humbled to have been chosen," Allison said regarding being recognized by Best Lawyers®. "But the 'dirt law' practice is a team effort and I would be remiss if my team was not included in this recognition."
The Best Lawyers Selection Process
Attorneys are selected by their peers for inclusion in The Best Lawyers in America each year using an extensive peer-review survey. More than nine million top-rated attorneys submit confidential evaluations, which are used for selecting the attorneys to be recognized by Best Lawyers. This recognition is regarded in the industry and by the public as an indication of excellence in the named field of law.
A Final Word about WV Oil and Gas Lawyer Allison J. Farrell
Whether your company needs ongoing business counsel, representation in oil and gas litigation, or something in between or beyond, WV coal, oil, and gas attorney Allison Farrell and the nimble, efficient Jenkins Fenstermaker energy team remain an experienced and economical choice for the industry in these unprecedented times.
Allison's practice in "dirt" law touches nearly every aspect of the law related to the land, from oil, gas, and coal to real estate matters to a growing practice in equine law. Contact WV oil and gas attorney Allison J. Farrell today by calling (304) 399-9763 or completing the firm's online contact form.
---