Our Tristate Attorneys Represent a Tradition of Excellence: The History of Jenkins Fenstermaker
The tristate attorneys of Jenkins Fenstermaker, PLLC and its predecessor firms have provided quality legal services to businesses and individuals in West Virginia (WV), Ohio (OH), and Kentucky (KY) since 1923.
The firm strives to honor the legacy and uphold the values of founder John Jenkins, Sr., and those who came after him who shaped our law firm and its business culture. When you need a well-established law firm in WV, OH, or KY, you can trust the tristate litigation and business attorneys of Jenkins Fenstermaker.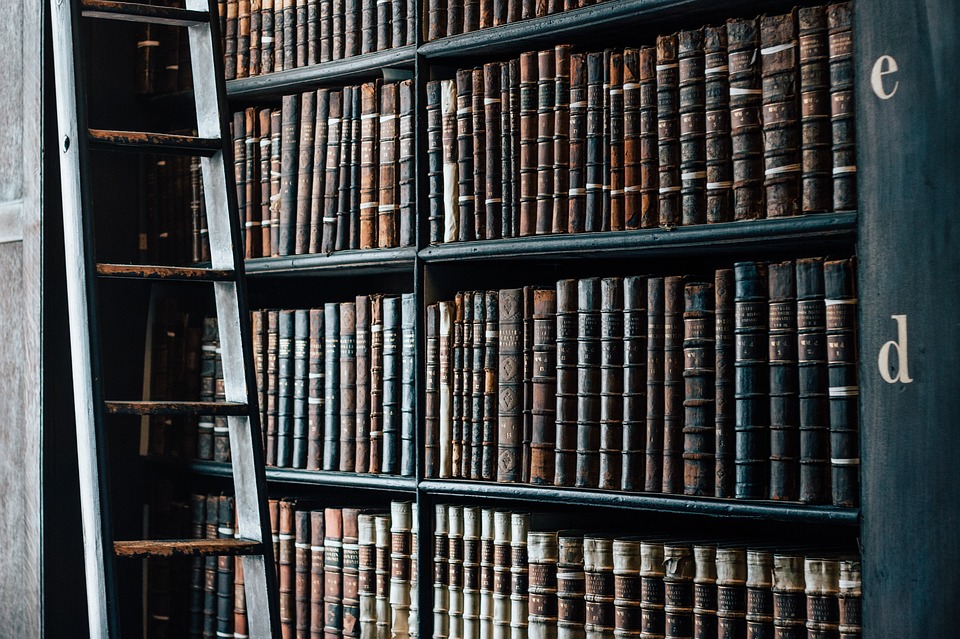 The History of Jenkins Fenstermaker and Our Tristate Attorneys
Jenkins Fenstermaker was built on a foundation of dedicated, personalized service, approachability, responsiveness, and commitment to the success of our clients. It's a proud tradition that the tristate litigation and business attorneys of our firm carry on today.
Humble Beginnings: A History of Jenkins Fenstermaker
When John Jenkins, Sr. was two years old, his father, a coal mine engineer, was killed in an underground explosion. Jenkins grew up in Philadelphia, attended the Girard School for Boys (a high school for orphans), graduated from Girard College, and served in France in World War I as an administrative assistant to Colonel George S. Wallace in the Judge Advocate General's office of the Army.
At the conclusion of World War I, Jenkins returned to Washington, D.C. and took a position as an Administrative Assistant to J. Edgar Hoover, who at that time was the second ranking officer in the Federal Bureau of Investigation (FBI). While he worked for the FBI in the daytime, Jenkins attended Georgetown University Law School at night and received his law degree in 1923.
At the invitation of Colonel Wallace, who was, at that time, one of the leading tristate attorneys practicing in Huntington, WV, Jenkins moved with his wife to Huntington and worked for Colonel Wallace for approximately six months. Thereafter, he opened his own law office as a solo practitioner. This marked the beginning of our service of clients in WV, OH, and KY.
During the 1920s, Jenkins worked primarily as a real estate lawyer representing the State Planters Bank & Trust Company of Richmond. This bank was the leading financier of residences and commercial properties in the Huntington area. During the 1920s, he was active in doing the legal work on behalf of the bank in making these loans. After the Great Depression, which began in 1929, he was involved in a number of foreclosures.
During the 1930s, Jenkins served as a U.S. Referee in Bankruptcy. Beginning in the early 1940s, he began to develop a litigation practice. Jenkins represented a number of insurance casualty companies; the Coca Cola Bottlers' Association, which insured all Coca Cola Bottlers against foreign substance claims; Atlantic Greyhound Lines; and Markel, the principle insurer of all long haul truckers.
In 1950, upon his graduation from law school, Jack Jenkins joined his father in law practice. The firm's offices consisted of two rooms on the 11th Floor of the West Virginia Building. Jenkins, Sr. occupied one of these rooms, and Jack and the secretary occupied the other, which also served as the reception area.
In those days there was no air conditioning, and the western exposure of the offices made for very hot working conditions. Initially, there were no dictating machines or copy machines, and all papers had to be manually typed. This involved a considerable amount of secretarial work, because West Virginia litigation involved common law pleadings which were very detailed and extensive compared to code pleading, which was subsequently adopted. There was no discovery in state cases, and trials were very exciting.
In 1956, Jenkins, Sr. suffered a stroke while sitting at counsel table immediately following his closing argument to a jury in a case at Madison in Boone County, WV. He made a slow, but good recovery from the paralysis associated with the stroke and, in about a year, returned to active practice, including some litigation. John Jenkins, Sr. died in 1960.
Starting in the late 1950s and continuing in the 1960s, 70s, and 80s, the firm gradually expanded, continuing to provide quality legal services with an eye toward maintaining a firm size that allowed for client-focused and efficient service.
As the well-established law firm in WV continued to grow, also serving OH and KY, legal specialization began to develop in law practice in this area. The firm developed specialties in litigation, business and commercial law, labor and employment, and estates, wills, and trusts.
Tristate Attorneys Specializing in Litigation
Through most of the history of Jenkins Fenstermaker, the firm's largest section in number of attorneys has been its litigation section. Strategically located to serve clients in WV, OH, and KY, Jenkins has had the privilege of providing quality legal services in a number of major business litigation cases, including the following:
The firm's tristate attorneys represented Allied Chemical & Dye, South Point, Ohio, in the 1950s explosion that rained debris on the City of Huntington and surrounding areas, causing extensive damage to buildings, houses and vehicles.

The firm represented Southern Airways in the Marshall University DC-9 plane crash.

The firm represented the concrete contractor in business litigation related to the Willow Island disaster.

The firm represented the Travelers Insurance Company and Lloyd's of London, insurers of Pittston and Buffalo Creek Mining Company, in connection with the Buffalo Creek mine disaster.

The firm represented the highway contractors with respect to blasting damage that occurred in connection with the construction of Interstate 64 throughout Cabell County and the surrounding area.

The firm was involved in representing a defendant in the James Hoffa criminal trial in Tennessee. The firm's client was acquitted, but Hoffa was convicted for the first time. The case for the U.S. Government was managed by Robert Kennedy.

The firm represented a defendant who was acquitted in the paving contractors criminal antitrust case tried in Baltimore, the largest criminal antitrust case in U.S. legal history.

The firm represented a defendant in criminal actions related to the Watergate scandal, appeared before the Senate's Watergate Committee, and related stockholder cases.
Today, the experienced tristate litigation and business attorneys of Jenkins Fenstermaker serve companies of all sizes, employers, and insurers in many forms of business litigation including insurance coverage and defense, workers' compensation defense, products liability and toxic tort, medical malpractice defense, mediation, and energy litigation.
Our business litigation lawyers know how to navigate the challenges of business litigation in WV, KY, and OH, and securing outcomes that best position our clients for the future is a top priority of our practice.
Businesses Need Quality Legal Services from a Well-Established Law Firm in WV, OH, and KY
The business and commercial group practice of the firm developed from a group of local business clients of John Jenkins, Sr., such as Logan Packing Company and Neighborgall Construction Company. The firm's tristate attorneys have represented a large number of businesses in substantial transactions, including the following:
The purchase of Colonial Lanes South, Inc.;

The purchase and sale of Southern California Savings & Loan;

The expansion and sale of Associated Grocers;

The purchase and sale of 500 Park Avenue;

Transactions involving the Security Groups sales and purchases, liquidation and dissolution;

The sale of Standard Foods;

The sale of Heiner's Bakery, Inc.;

The purchase of Cranz Rubber & Supply by American National Rubber;

The financing of Corbin, Ltd. in corporate matters;

The sale of the Huntington Hospital to Hospital Corporation of America.
The business group has also handled estates involving assets up to $60,000,000. When a business needs ongoing counsel; assistance in purchases, sales, mergers, and transactions, business litigation; or other quality legal services, the attorneys of Jenkins Fenstermaker can be relied upon to provide knowledgeable guidance and superior service.
Compassionate Estate Planning for Businesses, Individuals, and Families
In addition to the estate planning and succession services offered to businesses, the tristate attorneys of Jenkins Fenstermaker also assist individuals and families in legal affairs related to wills, trusts, and estates. In keeping with the tradition and history of Jenkins Fenstermaker, our estate planning attorneys offer personalized service that thoughtfully considers your wishes and needs, with the ultimate goal of creating a legally binding plan for the future that eases the transition for your loved ones and protects and secures your assets as you see fit.
Our Tristate Attorneys Provide Counsel and Representation Employers Trust
The labor and employment section of Jenkins Fenstermaker has represented employers in efforts to resist labor union organization and manage labor union disputes. The firm represented a large number of retail stores, wholesale warehouses, and food manufacturers in connection with unionizing efforts in the 1960s and 1970s in the food industry.
Corporate labor clients such as Hubble and Century Communications, with multiple plant and office facilities, have engaged the firm's quality legal services all over the United States and Puerto Rico.
The firm's labor and employment tristate attorneys have experienced some of the very best our profession has to offer and some of the very worst. Our attorneys have practiced before the United States Supreme Court in labor cases that are still referred to as "black letter law" cases. We have also negotiated labor agreements in such exciting and pleasurable surroundings as Palm Springs, California and San Juan, Puerto Rico.
The Tristate Attorneys of Jenkins Fenstermaker Are Carrying On a Proud Tradition
The history of Jenkins Fenstermaker is the basis of our firm culture. Our objective is to provide high quality legal services to clients in a cost-effective manner. When you do business with our firm, you can expect one to two attorneys to be dedicated to your account or case. These attorneys will get to know you and your company and will work with you as a partner in determining and securing the best possible solutions for your legal needs.
When you need legal counsel in WV, KY, or OH who offer quality legal services for business litigation and more, the tristate attorneys of Jenkins Fenstermaker are honored to serve you. Contact us today by calling (304) 523-2100 in WV or toll-free at (866) 617-4736, or complete our online contact form to schedule a consultation.
---