Tristate Insurance Defense Attorneys
The practice of insurance defense law requires attorneys who are able to effectively manage every aspect of these cases, from investigation through litigation or settlement. If you are in need of insurance defense in West Virginia, Kentucky, or Ohio, the tristate insurance defense attorneys of Jenkins Fenstermaker, PLLC have the experience, knowledge, and commitment it takes to protect your interests.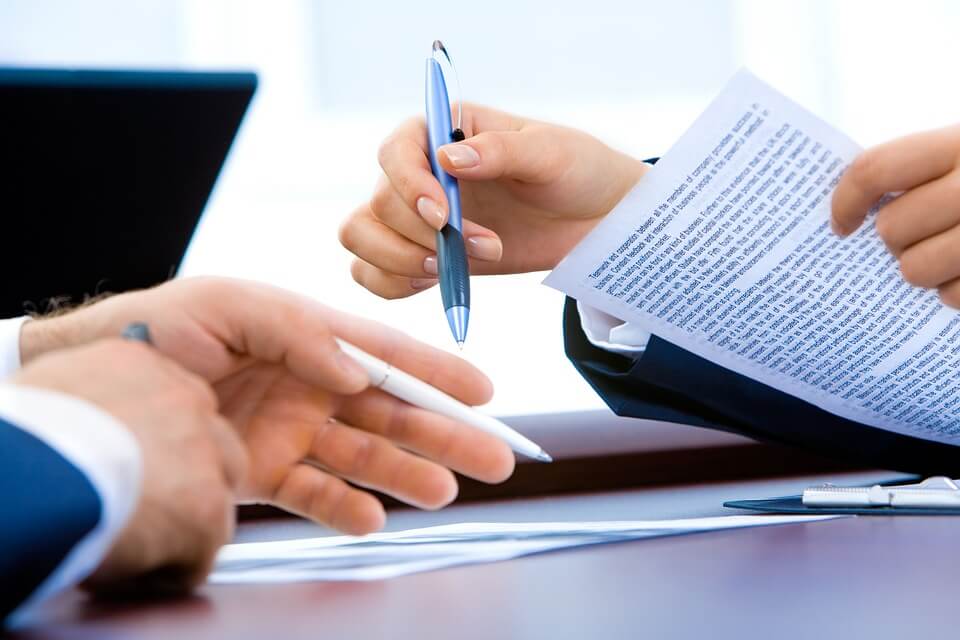 What to Expect from the Tristate Insurance Defense Attorneys at Jenkins Fenstermaker
Jenkins Fenstermaker has been serving clients in the area of insurance defense for more than 90 years. The firm serves local, regional, and national insurance companies and businesses of all sizes—from small, family-owned shops to Fortune 500 companies.
Our insurance defense litigation team collaborates with colleagues in other practice areas. The result gives you lawyers and support staff who will work with you to obtain the best possible outcome for the future of your company whether your business needs counsel for tristate commercial litigation defense, a transportation or municipal defense attorney, consumer litigation defense, or another area subject to insurance litigation.
Tristate Commercial Litigation Defense
A business facing commercial litigation or claims has a lot to lose. The tristate commercial litigation defense team at Jenkins Fenstermaker knows how much is at stake in these cases. You can trust that an insurance defense attorney from our firm will work to resolve your legal matters quickly and favorably.
We provide insurance defense in West Virginia, Kentucky, and Ohio for matters including the following:
Construction disputes
Fire losses
Contract disputes
Embezzlement
Corporate malfeasance
Commercial real estate and financing
Creditors' rights
Bankruptcy
Tax matters
General business disputes
If you need legal representation in these areas or other matters related to insurance defense law, the tristate commercial litigation defense lawyers of Jenkins Fenstermaker have the skills and industry experience required to secure positive outcomes for your business.
Tristate Insurance Defense Attorneys for Legal Issues in Transportation
The transportation of people and goods creates significant liabilities for businesses. The legal process for transportation claims and lawsuits can be complex and there is a lot at stake.
A transportation insurance defense attorney must be able to navigate a variety of legal scenarios, such as uninsured motorist claims, red car/blue car disputes, and damaging claims against businesses in the trucking, coal, lumber, and oil and gas industries, among others.
The Right Firm When You Need a Municipal Defense Attorney
Municipalities face unique challenges in insurance defense law. Defending these cases to the fullest extent requires a municipal defense attorney who is well-versed in the laws and regulations governing public entities. Additionally, your municipal defense attorney must understand the various liabilities and immunities that apply in municipal insurance defense.
Local governments and municipalities can trust that a municipal defense attorney from Jenkins Fenstermaker has experience handling and litigating insurance defense matters in the state and federal court systems. Potential claims in this area include, but are not limited to, the following:
Civil rights claim defense
Excessive force and other police issues
Political retaliation cases
Harassment and discrimination claims
Allegations of violations of laws or statutes
Consumer Litigation Defense: Are Your Tristate Insurance Defense Attorneys up to the Task?
The accepted level of liability for businesses is constantly expanding, and companies today operate under the constant threat of damaging claims and lawsuits. A consumer litigation insurance defense attorney from Jenkins Fenstermaker can assist businesses in minimizing risk and defending claims in these areas and others:
Fraud claims
Breach of warranty
Debt collection
Find Your Insurance Defense Attorney at Jenkins Fenstermaker
An insurance defense attorney from Jenkins Fenstermaker will act quickly to investigate and evaluate risk and then apply a tailored, goal-oriented strategy to your case. Our lawyers and staff are experienced and knowledgeable in insurance defense law and are heavily involved in the industry, regularly contributing to regulatory and legislative debate and developing relationships with industry experts.
When your business needs insurance defense in West Virginia, Kentucky, or Ohio, you will find top-quality representation and counsel at Jenkins Fenstermaker. Our tristate insurance defense attorneys are committed to your company's best interests and to the general health of our region's business economy. Contact the attorneys of Jenkins Fenstermaker today by calling locally (304) 523-2100 or toll-free at (866) 617-4736 or completing our online contact form.
---