By
Of Jenkins Fenstermaker, PLLC on 10/23/2018
WV Estate Planning and Same-Sex Couples: Is Your Inheritance Plan in Place?
Same-sex marriage was banned in West Virginia until October 9, 2014. Before then, lesbian, gay, bisexual, and transgender (LGBT) couples did not have the right to marry or the same legal privileges under the law as married opposite-sex couples had. When it came to WV estate planning and same-sex couples, the lack of legal rights made the management of assets in the event of one partner's incapacitation and death very difficult.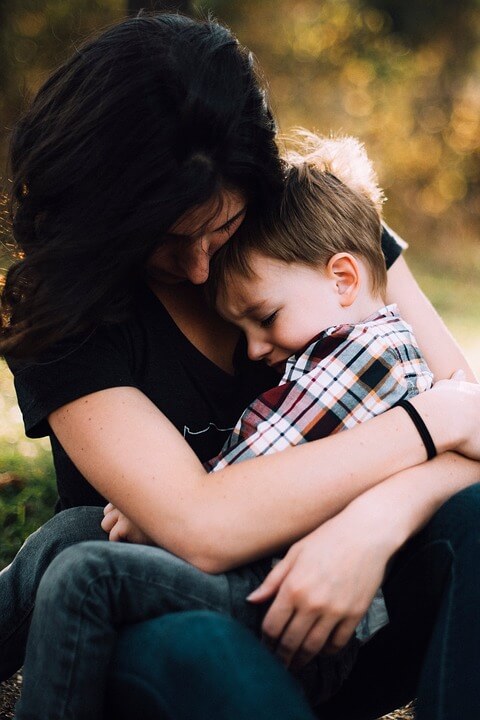 In recent years, the legal recognition of same-sex marriages in West Virginia and throughout the United States has changed the inheritance rights of same-sex spouses. However, there are still important considerations related to estate planning for those in the LGBT community.
Comprehensive WV Estate Planning and Same-Sex Couples: What You Need to Know
Having a well-defined and comprehensive plan for your estate following your incapacitation or death is important for any individual—in any state, married or unmarried, with or without children. However, there are some additional legal considerations that require an especially thorough evaluation of the estate and inheritance plans of individuals in same-sex relationships.
A Brief History of Recent Same-Sex Marriage Rulings
While political disputes and court rulings related to same-sex marriage have been taking place for decades in the United States, conversation and legal action on the issue accelerated in recent years, and several important decisions have been handed down by the higher courts.
In July 2014 in Bostic v. Schaefer, the United States Court of Appeals for the Fourth Circuit ruled that the State of Virginia's ban of same-sex marriages was unconstitutional. Later that year, the Supreme Court of the United States denied certiorari in cases in multiple states seeking to appeal rulings that had affirmed same-sex marriage rights.
In West Virginia, the attorney general and governor responded to the Supreme Court's decision, and, on October 9, 2014, the Mountain State began issuing marriage licenses to same-sex couples.
On June 26, 2015, in the case of Obergefell v. Hodges, the Supreme Court of the United States ruled that states must license and recognize same-sex marriages under the Fourteenth Amendment of the Constitution of the United States. As a result, same-sex marriages are now legal in every state.
Considerations for WV Estate Planning and Same-Sex Couples
Court rulings on same-sex marriage have, for now, ensured many of the rights of married LGBT couples, but there are still complex legal matters to address related to same-sex marriage and inheritance. Marriage doesn't necessarily equate to inheritance rights of same-sex spouses or those of opposite sexes.
Deliberate and careful estate planning is the best way any individual can protect the future interests of a spouse, partner, and family. A variety of estate planning tools are available to ensure assets are distributed according to a person's wishes. The following are potential estate-planning devices that should be considered. Some are necessities, while others are optional or situational:
In addition to the above, same-sex couples should consider and evaluate the status of each individual and the couple related to issues of Social Security benefits, Medicare, and other government benefits.
Intestate Laws and Same-Sex Spousal Inheritance in WV
A last will and testament is the cornerstone of estate planning. A person who dies without a valid will is said to have died intestate. In these cases, the state in which that individual lived is responsible for executing the estate.
Chapter 42 of the West Virginia Code directs the course of action required when an individual dies without a will. There are some intestacy issues to note related to same-sex marriage and inheritance.
In West Virginia, if a couple is married and has no children, all property that is not jointly owned by another party is inherited by the surviving legal spouse. It is important to note that this does not include insurance policies or other accounts for which there is a designated beneficiary.
When a married couple in West Virginia has children, assets are sometimes divided differently. For a spouse to inherit 100 percent of the estate in question, any children must be legally defined as children of both the living and the deceased spouse. Step- or foster-parent relationships do not suffice. Same-sex couples can take legal steps such as adoption to ensure that all rights of inheritance and guardianship remain intact in the event of the death of one spouse.
If a same-sex couple is not legally married, an intestate estate is distributed to the next of kin as defined in Chapter 42 of WV Code. In such cases, the surviving partner would be unlikely to inherit any of the deceased partner's probate assets.
Preparing for the Unknown: WV Estate Planning and Same-Sex Couples
Same-sex spousal inheritance in WV is currently protected under the rights and privileges afforded to all married couples. There has been speculation as to whether changes to the United States Supreme Court could threaten those rights. In any case, deliberate planning and maintenance of accounts and estate-related documents will ensure that your assets are passed down to the loved ones you have chosen with as little interference as possible.
If you have questions about WV estate planning and same-sex couples, contact experienced estate planning attorney Anna M. Price at Jenkins Fenstermaker, PLLC. You can reach Anna via her online contact form or by telephone at (304) 523-2100 or at (866) 617-4736 toll-free.
---