By
Of Jenkins Fenstermaker, PLLC on 08/13/2018
Temporary Total Disability and WV Workers' Compensation Overpayment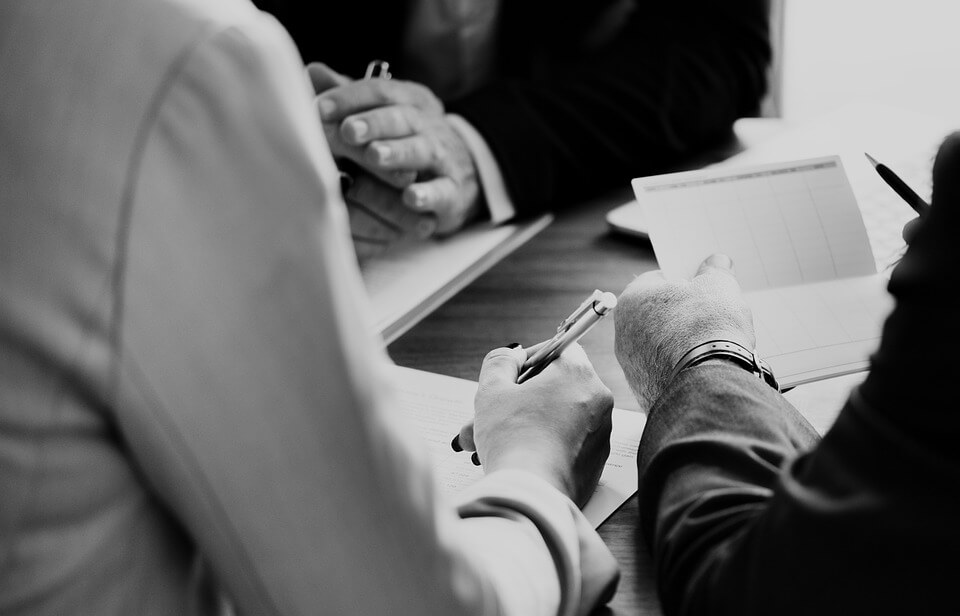 Direction for West Virginia Employers on Benefit Rates and Workers' Compensation Overpayment
The Offices of the Insurance Commissioner have updated the benefit rates for 2019, but the bigger news is the appellate court's opinion on workers' compensation overpayment. The opinion raises new questions on how employers may stop temporary total disability payments and recover a workers' compensation overpayment.
West Virginia TTD and PPD Rates for Fiscal Year 2019
In early summer 2018, West Virginia workers' compensation news has come down at a fast and furious rate. Early in June, the West Virginia Insurance Commissioner released the new maximum temporary total disability ("TTD") and permanent partial disability ("PPD") rates for fiscal year 2019.
For claims with a date of injury of July 1, 2018, or later, the new maximum TTD rate will go up to $823.14 per week and the maximum PPD rate will go up to $576.20 per week. For more information or to see the Commissioner's spreadsheet, go to http://www.wvinsurance.gov/Workers-Compensation and click on Benefit Rates FY2019.
The Appellate Court Addresses Workers' Compensation Overpayment in Reed v. Exel Logistics, Inc.
In Reed v. Exel Logistics, Inc., the West Virginia Supreme Court of Appeals addressed when and how an employer may seek to recover a workers' compensation overpayment of benefits. The claimant was injured on July 27, 2013, and was immediately granted TTD benefits. These benefits were paid until November 24, 2015, when they were suspended due to an independent medical examiner's report, finding that the claimant had reached his maximum degree of medical improvement from the injury.
On June 22, 2016, the claim administrator declared an overpayment of TTD benefits based on West Virginia Code Section 23-4-6(c) (2005). That statute provides that the maximum period of TTD benefits any claimant may receive is 104 weeks, i.e. two years. The claimant had been overpaid TTD benefits for 156 days, or $10,509.72, from June 28, 2015 through November 24, 2015. (By the author's count, this is only 150 days beyond 104 weeks. It's not clear how or why the court got 156 days, but it's not important for purposes of this article).
Treatment of the Workers' Compensation Overpayment in Reed
In West Virginia, a claimant does not have to actually repay the insurance company or claim administrator in the event of such an overpayment. Rather, any overpayment essentially acts as a lien against future benefits.
In Reed, the claimant ultimately received a four percent PPD award, which would have netted him a total of $7,553.44. But the claimant would receive none of that award because the total of TTD benefits paid exceeded the PPD award.
Additionally, in the event that any other benefits were ever otherwise payable to him, he would still face a lien in the amount $2,956.28 before he could collect further indemnity benefits. This lien could also apply to indemnity benefits the claimant would otherwise receive in any future claim he might file with the same claim administrator.
In summary, even though he did not actually receive a PPD payment, the claimant still recovered almost $3,000 more than he would have been entitled to receive had the claim administrator suspended payment of TTD benefits when the claimant reached 104 weeks of receipts.
How an Employer May Declare a Workers' Compensation Overpayment
Despite the overpayment, the claimant appealed, protesting the application of the overpayment statutes and regulations to his claim and arguing that it was improper to declare an overpayment. The West Virginia Supreme Court of Appeals agreed, holding that the claim administrator could not declare an overpayment.
The appellate court very clearly endorsed the proper procedure that the claim administrator followed when it suspended payment of TTD benefits in November of 2015. However, citing West Virginia Code Section 23-4-1c(h) (2009), the court held that an overpayment of TTD benefits occurs only when (1) "an employer files a timely objection 'to an order' denying an application for modification with respect to [TTD] benefits" and (2) "an adversarial proceeding results in an order 'finding that the claimant was not entitled to receive such [TTD] benefits.'"
Relevant History of Workers' Compensation in West Virginia Applied in Reed
At this point, it is important to provide some historical context. Before the workers' compensation system privatized in West Virginia, all decisions regarding entitlement or non-entitlement to benefits were made by the Workers' Compensation Commission or one of its predecessors. Either a claimant or an employer could and often did file protests to the award or denial of such benefits. The right to protest was held by both the employer and the claimant.
Since privatization, employers are no longer permitted to protest decisions of their Workers' Compensation insurers or claim administrators, with certain extremely limited exceptions that do not apply to TTD benefits or any of the facts of this case.
Nevertheless, West Virginia Code Section 23-4-1c(h) still contains language suggesting that an overpayment of TTD benefits exists only where an employer has applied for a modification of a TTD award and has received a favorable ruling in an adversarial proceeding. The employer in Reed argued that this provision of the statute was rendered superfluous by the previous and subsequent statutory amendments, which changed the entire scheme in which claims are administered and protests are allowed. The court disagreed.
The court cited pre-privatization case law in which employers could file a protest to the award of TTD benefits, which would result in such benefits being stopped while years of litigation ensued. As a result, injured workers might not receive any benefits and be left financially destitute.
The West Virginia Legislature then amended the statute to limit an employer's ability to cut off TTD benefits by stating that TTD benefits would continue until there was a judicial decision holding that such benefits should not have been paid.
Following that amendment, the courts saw cases in which an employer had failed to protest the initial award of TTD benefits but then tried to protest subsequent awards of such benefits. In those cases, the appellate court had held that the employer could not protest subsequent awards, but, instead, had to file a "petition for modification," seeking a judicial determination that such benefits were not properly payable.
In Reed, the court found these "old law" cases persuasive and controlling even though they were based upon the previous statute and previous procedures. The court noted that the Workers' Compensation Code has been amended 11 times since West Virginia Code Section 23-4-1c(h) was first enacted in 1974, and none of these amendments changed the procedures set forth in that statute.
The court also noted that the record did not explain why the claim administrator overpaid the claimant for 156 days, stating it was perhaps "carelessness" or "an act of grace to assist the claimant."
Analyzing Reed for Future Application Regarding Workers' Compensation Overpayment
At this point, the court's holding, while not great for employers or insurance companies, seemed pretty narrow. The majority's intent was clearly to limit claim administrators from immediately declaring a workers' compensation overpayment where they had inadvertently overpaid TTD benefits beyond 104 weeks. Instead of immediately declaring an overpayment, counsel for the employer could still file a petition before the West Virginia Office of Judges seeking a judicial declaration of overpayment. If the petition were upheld, only then could the lien be applied. However, the court in Reed may have unintentionally gone farther.
In the concluding paragraphs of the majority decision, the court states that it is the "plain" intention of the legislature that a "claimant continues to receive [TTD] benefits until the employer (or its representative) properly seeks to modify or terminate that award." The court continues: "While the modification or termination is pending or under review (such as by the Office of Judges, the Board of Review, or this Court), the employer (or its insurer) must continue to pay the temporary total disability benefits."
This language suggests that a claim administrator may not be able to immediately suspend TTD benefits under any circumstances, even when there is a finding that the claimant reached maximum medical improvement, was released to return to work, actually returned to work, etc. In other words, this broad, sweeping holding suggests that the entire procedure for suspending TTD benefits has now been altered, and the opinion is not limited to the declaration of an overpayment.
However, the court states earlier in its holding that the employer properly suspended TTD benefits when the independent medical examiner found that the claimant had reached his maximum degree of medical improvement. There was no implication that the employer had to file a petition for modification in order to suspend TTD based on the independent medical evaluation.
Perhaps the court unintentionally used overly broad language in the concluding paragraphs. Significantly, the case does not contain a new "syllabus point," as the court would normally provide if it were announcing a major change in the law.
What You Need to Know about Workers' Compensation Overpayment after Reed
The main takeaways from Reed are as follows. First, despite the overly broad language near the end, the case does not appear to alter the manner in which an employer would or should "normally" terminate TTD benefits. If an employer receives an independent medical evaluation finding a claimant has reached maximum medical improvement, support can be found in Reed for suspending TTD benefits when a claimant has received 104 weeks of benefits, and there is no need for the employer to file a petition for modification. The same goes for a claimant being released to return to work or actually returning to work.
Second, it is now even more critical than ever for employers to monitor claims carefully and avoid paying benefits beyond 104 weeks. This case confirms the existence of a procedure to petition for modification and declaration of overpayment. But by the time an employer obtains any such decision, the employer will likely have already paid the claimant's permanent partial disability award in addition to the legal expenses associated with the petition. An employer may be unlikely ever to recover any of that money.
Third, an employer that has already overpaid a claimant beyond 104 weeks should contact counsel as soon as possible. It will be necessary to file a petition for modification, which is interesting since the Office of Judges is not supposed to sit as a court of original jurisdiction.
If you have any questions regarding termination of TTD, collection of a workers' compensation overpayment, or other workers' compensation issues, contact Steven K. Wellman at Jenkins Fenstermaker, PLLC. You can reach him by calling 866.617.4736 or by completing his online contact form.
THIS IS AN ADVERTISEMENT. It is presented for promotional, informational, and/or educational purposes and should not be relied upon as legal advice. Jenkins Fenstermaker, PLLC, 328 8th Street, Huntington, WV 25701-2225. Phone: 800-982-3476 (toll free).
---