By
Of Jenkins Fenstermaker, PLLC on 01/02/2020
Ohio Power of Attorney: The Basics
Chances are you've heard the term "power of attorney" at some point, probably in reference to health care decisions. Although that is one type of power of attorney, it isn't the only one. This article will touch on the different types of powers of attorney and focus on the Ohio power of attorney for financial affairs.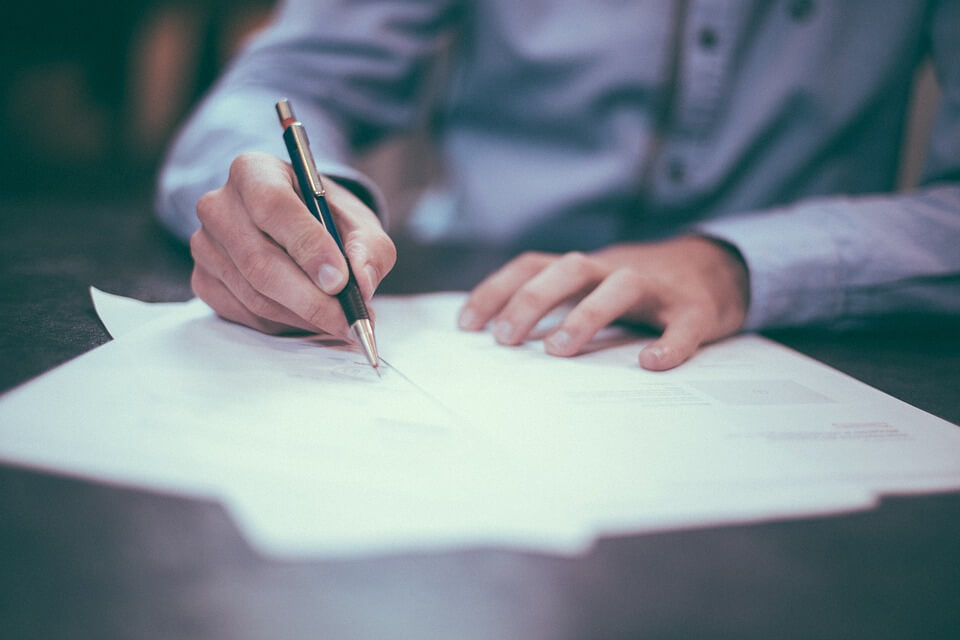 Why is an Ohio Power of Attorney Important?
Accidents happen, and illnesses are a natural part of life. Many people have dependents such as a spouse or children who, because of age or infirmity, rely on a caretaker to meet their financial, physical, or healthcare needs.
Whether you live in the Buckeye State or elsewhere, giving someone you trust a power of attorney will authorize that person to make decisions about designated matters. Granting authority to make decisions and take action on your behalf via a power of attorney can be an important part of your comprehensive estate plan.
General and Limited Power of Attorney
General and limited powers of attorney are pretty much like they sound. A general power of attorney grants a designated person, called an agent or attorney in fact, broad powers to make just about any decision for the grantor or principal. This includes the authority to enter into contracts.
A limited power of attorney, sometimes called a special power of attorney, grants the agent powers limited to those listed in the document. Examples include a limited power of attorney to handle a single transaction (such as a home sale) or a specific type of transaction (such as making bank withdrawals). Limited powers of attorney may also have a limited term or duration. For example, they may expire on a certain date or after certain conditions are met.
Whether a general or a limited power of attorney is appropriate depends on the powers conferred and the particular circumstances of the principal.
Effective Date and Term of a Power of Attorney
Traditionally, powers of attorney are effective from the moment signed, and they end if the principal becomes incapacitated. However, a durable power of attorney continues even after incapacitation.
A springing power of attorney has a delayed effective date, becomes active only if and when the principal becomes incapacitated as sworn to by an authorized person. Examples of a springing power of attorney include a healthcare power of attorney or a financial power of attorney. Springing powers are particularly useful if you only want someone to handle matters in the event you cannot handle them yourself.
A power of attorney terminates upon the occurrence of any of the following:
The principal's death;
The principal becomes incapacitated and the power of attorney is not durable;
The power of attorney is limited in duration or purpose and the duration expires or the purpose is accomplished;
The principal revokes the power of attorney;
The agent dies, becomes incapacitated, or resigns and the power of attorney does not provide for a successor agent
The agent's authority under a power of attorney terminates in the following instances:
The principal revokes the authority
The agent dies, becomes incapacitated, or resigns
The agent is married to the principal and the marriage ends, unless the power of attorney provides otherwise
The power of attorney terminates by its own terms
If an agent does not know that the power of attorney has terminated and acted in good faith under the power of attorney, any transaction conducted as a result is binding.
A new power of attorney does not make previous powers of attorney ineffective, unless the new power of attorney specifies that the previous power of attorney is revoked.
What Does It Meant to Be Incapacitated for the Purposes of an Ohio Power of Attorney?
Ohio Revised Statute § 1337.22(E) governs Ohio powers of attorney and defines incapacity in several different ways. A principal meets the statutory definition of incapacity in the following circumstances:
The principal is unable to manage property or business affairs due to an impairment in the individual's ability to understand and weigh information or to make or communicate decisions even with the use of technological assistance
The principal is missing
The principal is in jail or prison
The principal is unable to return to the United States
A power of attorney based on incapacity would not be effective unless and until the principal meets one of these criteria.
How to Use a Financial Power of Attorney
A financial power of attorney in Ohio is durable unless it specifically states it will be terminated by the principal's incapacity. Powers of attorney must be signed by the principal or in the principal's conscious presence by someone the principal directs to sign it. Powers of attorney must also be notarized.
Financial powers of attorney must specify the actions an agent is allowed and expected to perform. Authority granted under a financial power of attorney may include any of the following:
Making gifts;
Creating, amending, revoking, or terminating an inter vivos trust;
Creating or changing rights of survivorship or a beneficiary designation;
Delegating any of the authority granted under the power of attorney;
Exercising fiduciary powers that the principal has authority to delegate; or
Waiving the principal's right to be a beneficiary of a joint and survivor annuity, including a survivor benefit under a retirement plan
A financial power of attorney can be especially helpful for elderly principals, those in poor health, individuals with a sizable estate, and individuals running a business.
How Do I Make An Ohio Power of Attorney?
If you want to make an Ohio power of attorney, consult an experienced estate planning attorney to make sure the power of attorney contains the exact authority and limits you need. Anna M. Price, an Ohio estate planning attorney at Jenkins Fenstermaker, PLLC can help ensure your power of attorney meets your needs and is part of a comprehensive estate plan that meets your goals. For a free consultation, call (304) 523-2100 in West Virginia or toll free at (866) 617-4736, or complete her online contact form.
---