Energy and Natural Resources Lawyer for West Virginia and Pennsylvania
The energy industry regularly cycles through boom-times and downturns as a dominant force in the economies of West Virginia (WV) and Pennsylvania (PA). As you navigate these cycles and the myriad legal issues of oil, gas, and coal production in the Appalachian Basin, the key to success is hiring the right energy and natural resources lawyer for WV and PA for your coal, oil, and gas matters.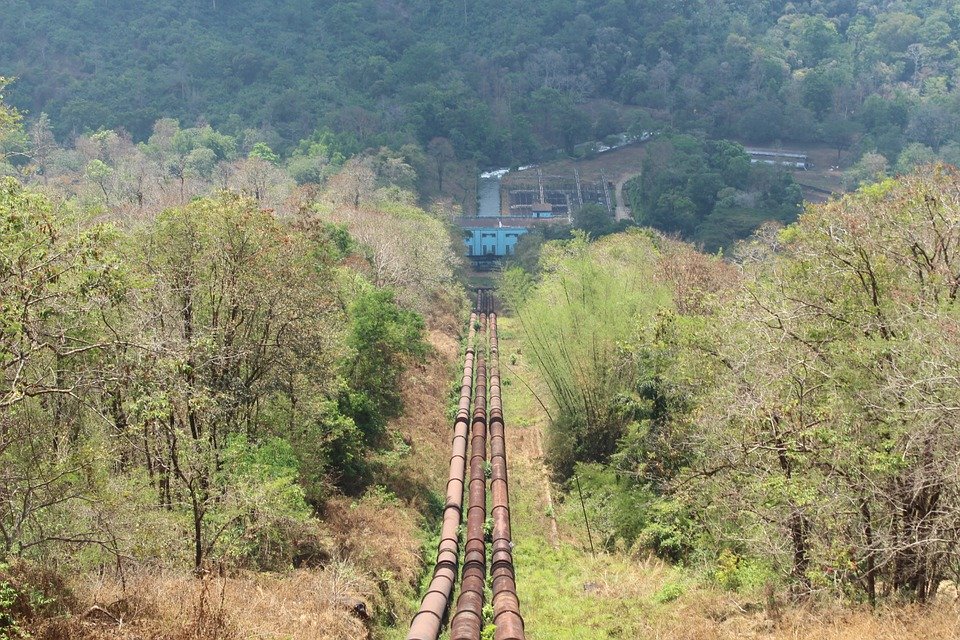 Our firm is committed to ensuring that energy sector businesses receive practical, efficient advice from an experienced energy and natural resources attorney—at competitive rates. By partnering with us, our clients get world-class energy sector legal services along with access to the firm's full complement of attorneys who can help with labor, employment, and business legal needs.
How an Energy and Natural Resources Lawyer Streamlines Your Operations
Energy disputes present sophisticated issues of law that are best evaluated by an attorney with insider knowledge of the industry as it operates in the Appalachian Basin. Whether your dispute involves title, leasing, surface, subsurface, mineral, or royalty claims, or you need counsel on matters regarding other energy and natural resources operations, your choice of counsel can be critical to your success.
Working with one of Jenkins Fenstermaker's energy and natural resources lawyers gives you access to an experienced legal team that delivers world-class performance at local rates. WV and PA energy sector businesses rely on our team for guidance on energy and natural resources law and for help resolving a wide variety of coal, oil, and gas disputes. Whether you're looking for problem resolution or general legal guidance on energy matters, our attorneys have the real-world experience to provide direct, no-nonsense advice.
Our Energy Attorneys Have Deep Experience in WV and PA Law
Our energy and natural resources legal team is committed to helping energy sector operators succeed. We tailor our services to your legal needs, offering big firm service with small firm attention. Our clients often enjoy long-term relationships with their counsel as we learn our clients' operations and business needs and tailor our counsel to clients' specific needs.
Naturally, avoiding a dispute is better than resolving one. At Jenkins Fenstermaker, we stand ready to advise energy and natural resources clients well ahead of any disputes that may arise. We provide clients with the counsel they need to avoid or overcome the challenges of coal, oil, and gas development in Appalachia, both legal and practical. Our energy and natural resources legal team helps clients by providing solutions in areas like these:
Title litigation, including land title and mineral title;
Partition actions;
Royalty and ownership disputes;
Performing due diligence and litigation regarding missing heirs;
Nonparticipating interests;
Surface use disputes;
Lease advisory;
Regulatory and well spacing issues; and
Mediation and arbitration of other energy disputes.
Our services also include operations and regulatory matters in areas such as these:
We advise our clients about best practices with the goal of reducing the likelihood that energy litigation will occur. Whether working with in-house counsel or serving in that role for our clients, the attorneys at Jenkins Fenstermaker can help keep your company on track rather than sidetracked on litigation.
Whether you need an energy litigation attorney to handle a single dispute in WV or PA or ongoing legal counsel, you'll get top-tier service when you partner with us.
Balanced Resources for Oil, Gas, and Coal Companies
In addition to our energy litigation practice, we also bring to bear the resources of our business and commercial practice for our energy industry clients.
Our attorneys engaged in commercial real estate and financing practices are assets that allow us to offer a multi-disciplinary approach to advising companies in property matters.
And our labor and employment attorneys can ably assist energy clients with employer-employee legal matters, workers' compensation, compliance, human resources counseling and training, and many other labor and employment issues.
Your Energy and Natural Resources Lawyer Is at Jenkins Fenstermaker
When searching for an energy and natural resources lawyer, choose a firm that offers a multidisciplinary approach to your energy company's legal need at local, West Virginia-sized rates. Jenkins Fenstermaker, PLLC provides representation for clients in and around West Virginia and Pennsylvania, backed by more than 90 years of legal experience. Partner with confidence today: Call Attorney Allison J. Farrell directly at (304) 399-9763, or email her at [email protected].
---