Every business needs a trusted, reliable business law attorney.
At Jenkins Fenstermaker, PLLC, our mission is to provide the quality legal services businesses need in an efficient, cost-effective manner. For over 90 years, we've pursued our vision of being a law firm West Virginia (WV), Kentucky (KY), and Ohio (OH) businesses trust.
Our tradition of success is the result of nearly a century of commitment and hard work, and we share that success with our clients. Fortune 500 companies, businesses of all sizes, employers, insurers, and individuals—they all benefit from our dedication to superior, detail-oriented, cost-effective legal representation.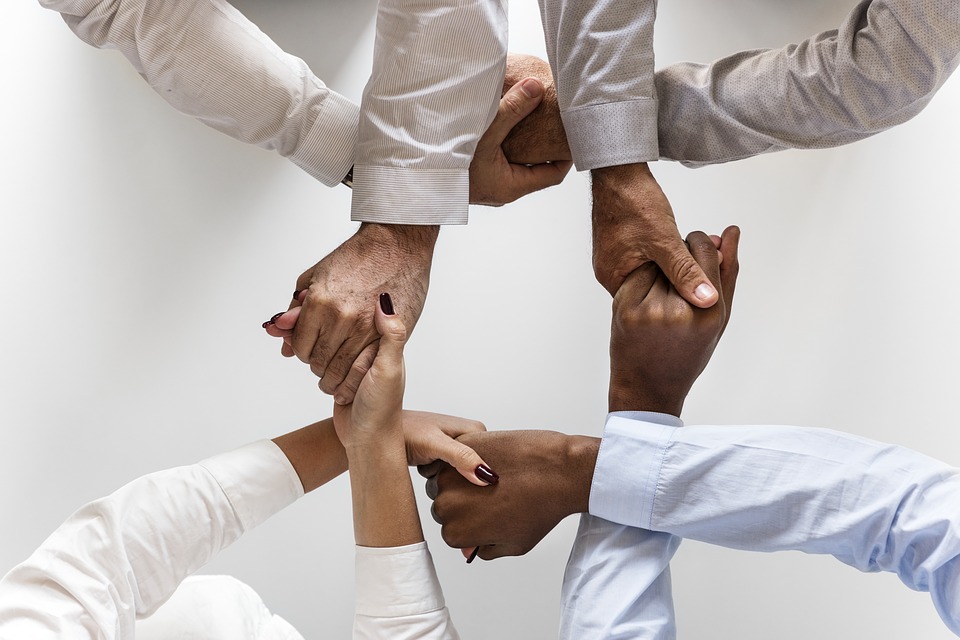 What You Can Expect from a Business Law Attorney at Jenkins Fenstermaker
Whether you're a start-up drafting a first personnel policy manual or an established corporation fighting business litigation that could jeopardize the company's future, the risks of not retaining experienced legal counsel are far too great.
Jenkins Fenstermaker's attorneys offer a wide range of services for the commercial and business sector. Our labor and employment law attorneys help employers stay on the right side of the law. And when disputes arise, our business litigation team can help to resolve them for insurers and businesses alike.
We're also proud of our skilled and compassionate estate planning team. The attorneys in our wills, trusts, and estates group are committed to providing stellar legal services that protect the assets of the individuals and families we serve.
Three primary traits of our law firm allow us to offer quality legal services in West Virginia, Kentucky, and Ohio at affordable rates: responsiveness, personalization, and size.
A Business Law Attorney Who Is Responsive to Your Needs
Your business is important to you, and you'll be happy to find that it's important to us too. Our attorneys are committed to communicating with clients and responding to their needs. You'll find that our attorneys treat you as a partner, keep you informed, and seek your input when it is needed—because first-rate client communication is just a part of the culture at Jenkins Fenstermaker.
Personalized Service: Because Business Is Personal
You've surely heard the phrase (and its many variations): It's not personal; it's business. But we're willing to bet that your business, whatever it may be, is rather personal to you. At Jenkins Fenstermaker, we understand the impact of your business on your life and the lives of others. That's why our attorneys are vested in your success.
When you become a client of Jenkins Fenstermaker, one or two attorneys are assigned to your account. Thanks to our firm's low attrition rates, these individuals will most likely remain with you for the duration of your services with us.
This approach allows us to provide solution-oriented service that is personally tailored to you, your business, and your needs.
Big Enough to Be Effective; Small Enough to Care
The third trait that enables Jenkins Fenstermaker to be the firm we are is our size. We are large enough to offer talented attorneys and legal professionals who understand complex legal issues. Our lawyers are experienced in challenging business litigation, complicated commercial law, intricate employment matters, and delicate estate issues.
We work to remain small enough to maintain a competitive edge. By approaching staffing in a streamlined and cost-effective way, we are able to pass that savings along to cost-conscious clients without sacrificing quality of service.
Your Business Law Attorney Is Here at Jenkins Fenstermaker
If you need business or commercial legal advice, business litigation assistance, labor and employment law attorneys, estate planning guidance, or other legal services in West Virginia, Kentucky, or Ohio, you'll find personalized solutions at Jenkins Fenstermaker, PLLC.
Every business needs a trusted, reliable business law attorney. In fact, every business deserves the benefits that come with the service of a talented attorney or legal team. Contact us today to learn how our cost-effective legal representation can serve you. Call us at (304) 523-2100 or toll-free at (866) 617-4736, or complete our online contact form today, and get the quality legal services you deserve.
---