By Jenkins Fenstermaker, PLLC on 07/21/2020
Restaurant M&A Post-COVID-19
Almost all businesses in the US have felt the pinch (or downright punch to the gut) from the coronavirus pandemic. Arguably, the restaurant industry has felt the negative effects of the shrinking economy as deeply as any market sector. Popular restaurant chains are closing locations at an alarming rate, and others are modifying business models to meet changing customer demands. As some restaurants adapt and succeed despite the challenges posed by COVID-19, others are looking for ways to stay afloat—or to create an exit strategy. Whether combining operations or buying the assets of a closing business, restaurant M&A is an opportunity for all types of existing and aspiring owners.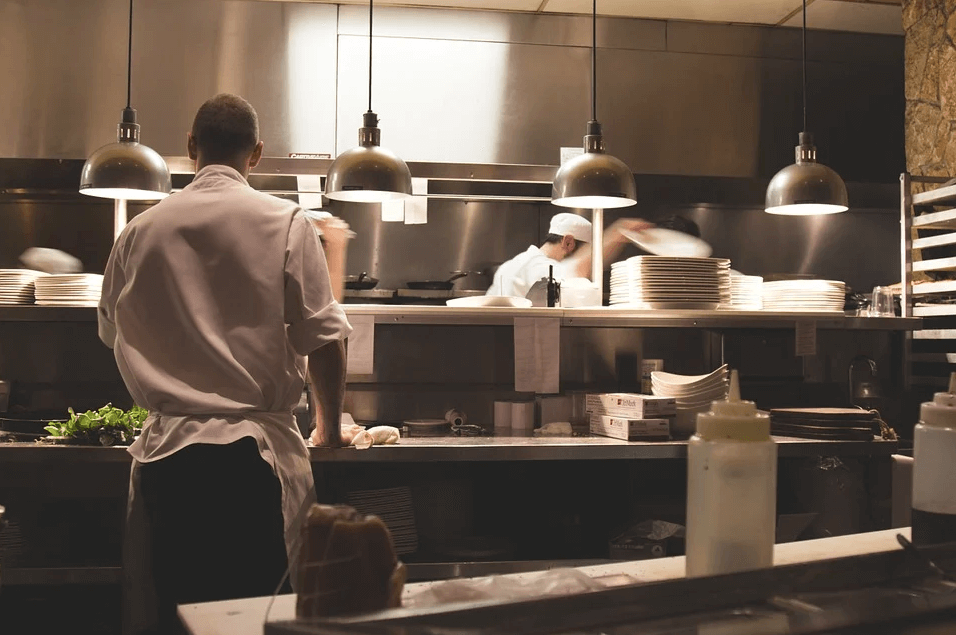 Restaurant M&A: One Solution for Dealing with Economic Crisis
The transactional process to accomplish the purchase and sale of a restaurant (or any business) is called mergers and acquisitions (M&A). In restaurant M&A, potential buyers include existing restaurants, vendors, hospitality businesses or management companies, and entrepreneurs looking to enter the industry. Any business or individual seeking to invest in the local economy can benefit by riding restaurant industry trends through the purchase of a restaurant. And the sale of part or all of their business could be the solution for a struggling owner.
From chains and franchises to mom-and-pop diners, decreased demand driven by a renewed fear of exposure to COVID-19 has caused sales in many restaurants to take another hit just as they were emerging from stay-at-home orders. Picking up the pieces may not be possible for everyone. Even if it is possible, some may decide it's time to close for good, increasing M&A opportunities in the restaurant industry. For these businesses, selling the business—either as a going concern or by winding down and selling just the assets—can provide some return on the hard work and investment of the owner. It also presents an opportunity for buyers.
Who is looking for these opportunities? Other restaurant owners and operators are at the top of the list. Restaurants that have financial reserves, were already successful in the grab-and-go or delivery niche, or have been able to quickly modify their business model to accommodate and succeed in delivery, carryout, or limited seating may be seeking to expand or combine with another business synergistically. Another player is the newcomer to the restaurant industry—someone who sees and wants to grab an opportunity to share a vision, service, and prosperity in the local economy. Both sides need to know the ins and outs of restaurant M&A to make the transaction mutually advantageous.
Identifying Candidates for Restaurant M&A
Before starting down the restaurant M&A road, you need to do a little homework. For buyers, the first step requires looking inward:
Are you an existing operator looking to expand or a new entrant looking to break into the restaurant industry?

What type of restaurant are you interested in acquiring?

Do the skills you bring to the restaurant industry lend themselves to any particular type of restaurant?

Are you interested in acquiring a going concern or just a restaurant's assets?

Would you consider entering into a joint venture in lieu of an outright business or asset acquisition?

Are you interested in a particular city, town, or location?
If you don't have a particular restaurant for purchase in mind, the answers to these and similar questions can help focus your search.
For restaurant owners considering an exit strategy, here are some factors that could make an operation suitable for sale:
The owner is ready to retire, wants to move into a different market or industry, or needs to sell the operation for other financial reasons (e.g., to fund a different business)

The restaurant turns a profit, but the owner or operator does not know how to manage it efficiently, struggles to maintain effective staff and management, or no longer enjoys operating the business

The restaurant has steady income and demand, but the owner or operator lacks sufficient capital to maintain the business

Customer demand for the restaurant's offerings is high and consistent, but the restaurant location is ideal for a more successful restaurant with different offerings
Restaurant operations for sale may increase in numbers as operations struggle to make ends meet during and in the near term after the pandemic, but not every restaurant operator knows what lies ahead. Examining restaurant operations through the lens of questions like these can help you find restaurants you might purchase even if they're not actively on the market.
When searching for restaurants for sale, hospitality and restaurant industry publications are good sources for listings. Sources for finding operations that could be for sale in a particular geographic area include hospitality industry attorneys or accountants in the locality where you wish to locate your business.
Restaurant Valuation Methods
In restaurant M&A, as in other market sectors, price can make or break a sale. To determine a fair price for a restaurant, the buyer and the seller must agree on the method of valuing the operation. Two basic types of restaurant valuation methods are the assets in place valuation method and the going concern valuation method. Which the buyer chooses often depends on the buyer's plans for the restaurant after purchase.
The assets in place method is ideal for a buyer looking to buy a restaurant that is not profitable or barely so. The purchase may include all of the equipment, fixtures, the lease or property interest, and any licenses held by the seller. The buyer using this valuation method is likely to change the business model, transitioning to a preconceived menu or restaurant concept.
The going concern method approaches the value of the restaurant differently. Often used when the buyer intends to continue operating the existing business, this method also includes the fixtures, equipment, leasehold or other property interest, and licenses, but it also places a value on the goodwill of the business and its cash flow.
When settling on a restaurant valuation method, potential buyers should consider whether the restaurant is currently profitable, the buyer's plans for the restaurant (carrying on the current business versus changing the business model); current economic circumstances; restaurant industry trends; and local, state, and national economic trends.
Other Factors to Consider in Restaurant M&A
The coronavirus pandemic has put restaurants and other hospitality businesses in a tailspin from which many will not recover. Identifying a "good buy" requires more than valuing assets and reviewing past cash flow. Anyone considering buying or merging with an existing restaurant operation must consider multiple factors to determine whether and how to proceed.
Buyers in this market need to consider restaurant industry trends, especially those in the state or local area where the target restaurant operates. The National Restaurant Industry Association offers data on a national basis as well as restaurant statistics by state. For additional local information, consult your state's hospitality association, such as the West Virginia Hospitality and Travel Association, the Kentucky Restaurant Association, or the Ohio Restaurant Association to name a few.
Until the pandemic is in our rearview mirror, restauranteurs also need to stay informed of changing legislative and regulatory requirements. Limited seating, sanitation methods, and, in some areas, renewed food and beverage service business closures can impact the negotiation process and contract terms regarding material adverse change and operation of business provisions.
Financing is also another major consideration in buying or merging your business with a restaurant. Buyers should carefully evaluate their financial security and investigate financing options with the changing restrictions imposed as a result of the coronavirus.
Working with a Hospitality Industry Attorney Eases the Restaurant M&A Process
Finding the right match between buyer and seller, securing manageable financing options, and negotiating the purchase and sale of a restaurant is not within the skillset of most restauranteurs interested in expanding or desiring to get out of the business. An experienced hospitality industry attorney can make sure you consider all necessary factors to protect your rights and interests. An attorney and restauranteur, Xavier W. Staggs at Jenkins Fenstermaker, PLLC understands the legal ramifications of restaurant M&A and the important facets of buying and selling a restaurant. For more information on how Xavier can help you, call (304) 523-2100 or complete this online contact form.
---