By Jenkins Fenstermaker, PLLC on 04/19/2018
Norris Named the Best Lawyers 2018 Litigation-ERISA "Lawyer of the Year" in Charleston, WV
Jenkins Fenstermaker, PLLC is proud to announce that Charlotte Ann Hoffman Norris has been honored as the Best Lawyers® 2018 Litigation - ERISA "Lawyer of the Year" in Charleston, WV's metropolitan area. Based on peer evaluations, this award shows that Charlotte's peers recognize her 26 years of exemplary work in the area of ERISA litigation in employment law as outstanding in that practice area.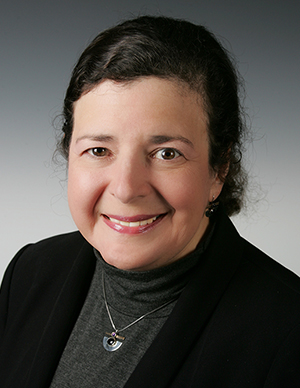 The Best Lawyers Award for the 2018 Litigation - ERISA "Lawyer of the Year" in Charleston, WV
Best Lawyers is universally recognized as the ultimate guide to excellence in the legal profession. Further, it is the only guide on legal professionals that is based solely on peer review. First published in 1983, the publication provides annually distilled lists of top legal professionals. Corporate Counsel magazine has called Best Lawyers "the most respected referral list of attorneys in practice."
The Selection Process for the Best Lawyers "Lawyer of the Year" Recognition
Best Lawyers accepts nominations from the legal community for "Lawyer of the Year" recognition in various practice areas and geographic areas. The company then submits the list of nominees for complete evaluation by the nominees' peers, 83,000 industry-leading attorneys. For the 2018 Edition of The Best Lawyers in America©, Best Lawyers analyzed 7.4 million votes to select 58,000 leading lawyers to be included in the 2018 new edition.
Charlotte Hoffman Norris: A Top ERISA Litigation Attorney and Much More
Charlotte Hoffman Norris has more than 26 years of experience practicing employment law as well as healthcare law, professional licensure and malpractice law, commercial law, insurance coverage, and product liability law. Her practice also includes special education law and disability accommodation as part of her employment law practice. In addition to her years in private practice, Charlotte also served two years as in-house general counsel to a hospital.
As an adjunct to her private practice, Charlotte lectures on employment law matters including managing troubled professionals, medical malpractice defense, physician-patient communications, health information management. Additionally, she has published articles on psychiatric malpractice, medical monitoring, the HIPAA privacy standards, and EMTALA.
Outside the professional sphere, Charlotte is a member of the 2016 Class for Leadership West Virginia and serves on boards for the Facing Hunger Food Bank and the Prestera Center for Mental Health Services, Inc.
Other Jenkins Fenstermaker Also Recognized in Best Lawyers in America
Charlotte joins twelve of her firm colleagues in being recognized in Best Lawyers in America. She has been previously recognized in Best Lawyers in Health Care Law since 2016, in Litigation - ERISA since 2011, and in Employment Law Litigation - ERISA since 2013. And Charlotte was previously named the Litigation - ERISA "Lawyer of the Year" fro Charleston, WV in Best Lawyers in 2016. She was also recognized in Chambers U.S.A. in the area of Employment Litigation in 2016 and earned a peer rating of Martindale-Hubbell DistinguishedSM for High Professional Achievement in 2016.
Additionally, both Stephen J. Golder and Thomas E. Scarr of Jenkins Fenstermaker are also named in Best Lawyers' 2018 publications. Steve is recognized in Best Lawyers as a 2018 "Lawyer of the Year" in area of Commercial Transactions - UCC Law in the Charleston, WV metropolitan area. Tom is recognized in as a Best Lawyers 2018 "Lawyer of the Year" in Litigation - Construction in the Charleston, WV metropolitan area.
If you need an ERISA litigation attorney in WV, choose the one whose peers named her the Best Lawyer 2018 Litigation - ERISA "Lawyer of the Year" in Charleston, WV. You can reach Charlotte by calling (304) 523-2100 or toll free 866.617.4736 or via email at this link.
---