By Jenkins Fenstermaker, PLLC on 04/16/2018
Golder Named Best Lawyers 2018 Charleston, WV Commercial Transactions and UCC "Lawyer of the Year"
Jenkins Fenstermaker, PLLC is proud to announce that Stephen J. Golder, head of the Business Services Section, has been named the 2018 Charleston, WV Commercial Transactions and UCC "Lawyer of the Year" by Best Lawyers in America©. In addition to this prestigious title, Steve has previously been selected for inclusion in Best Lawyers® for his work in four additional business law practice areas: Business Organizations (including LLCs and Partnerships), Corporate Law, Mergers and Acquisitions Law, and Real Estate Law.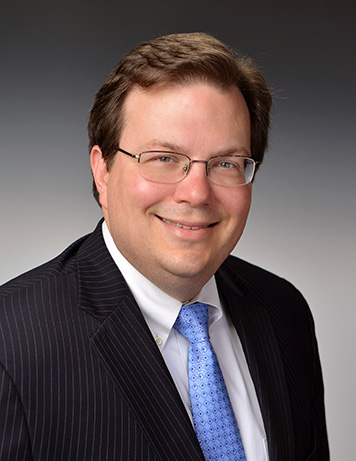 Selection Process for the WV Commercial Transactions and UCC "Lawyer of the Year"
Best Lawyers is the preeminent national resource listing of peer-recognized attorneys for their legal expertise, ethics, and professionalism. Before selection of "Lawyer of the Year" is made, attorneys must be nominated for inclusion in Best Lawyers in America. Nominations can be made by anyone except the attorneys themselves; however, selections are based solely on peer reviews. After all results have been analyzed, only one attorney with the highest overall peer-review feedback in each geographical area for each area of practice is selected to receive the honor of "Lawyer of the Year" recognition.
Getting to Know Stephen J. Golder: 2018 WV Commercial Transactions and UCC "Lawyer of the Year" in Charleston, WV
Stephen J. Golder has been representing clients throughout West Virginia, Kentucky, and Ohio for more than 25 years. His areas of practice include business and commercial law, corporate law, business organizations, mergers and acquisitions, and real estate law. His love of problem-solving began at Wittenburg University, where he graduated magna cum laude with a degree in Chemistry. After receiving his degree, he went on to attend the University of Virginia School of Law, graduating in 1992. Following law school, he became a valuable member of the Jenkins Fenstermaker team and now heads up the firm's Business Services Section.
Steve's clients range from small businesses to large manufacturers and lending institutions. He understands that clients at all levels need an attorney who will listen, show honesty and compassion, understand the client's goals, and work diligently toward achieving those goals. Steve's peers have recognized his dedication, integrity, experience, and hard work, resulting in his recognition as the 2018 Best Lawyers "Lawyer of the Year" in WV commercial transactions and UCC law in Charleston, WV.
As a longtime resident of Huntington, Steve is proud to give back to the community he calls home. He spends time serving on several area boards such as the Marshall Institutional Review Board, the Huntington Area Development Council, and Stella Fuller Settlement, Inc. Steve is also an active member of St. Paul Lutheran Church, where he has served on various committees over the years and is currently a member of the Stewardship and Finance Committee.
Steve is an avid Marshall fan with season tickets. When he's not in the office, you might run into him at Joan C. Edwards Stadium or Cam Henderson Center with his friends and family rooting on the Herd. He's also a huge fan of the Cincinnati Reds and follows spring training in the Cactus League.
Several Jenkin Fenstermaker Attorneys Recognized by Best Lawyers
Steve is one of twelve attorneys from Jenkins Fenstermaker to be recognized in Best Lawyers in America in 2018. Attorneys in various practice areas within the firm received recognitions in the publication. Also, sharing in the honor of receiving 2018 "Lawyer of the Year" in their respective fields of practice in Charleston, WV are Charlotte A. Hoffman Norris in the area of ERISA Litigation and Thomas E. Scarr for Construction Litigation. Jenkins Fenstermaker, PLLC and its attorneys take pride in offering quality representation, superior service, and dedication to the needs of every client.
Are you looking for a commercial transactions attorney who is experienced, honest, and loyal? Then give Stephen J. Golder a call at 866.617.4736 or complete the firm's contact form. Chosen by his peers as the 2018 WV Commercial Transactions and UCC "Lawyer of the Year" in Charleston, WV, he will get results for you.
---