By Jenkins Fenstermaker, PLLC on 04/03/2017
More West Virginia Employees May Soon be Drug Tested
2017 Act Allows Broader Workplace Drug Testing in WV
As of July 7, 2017, employers have much more leeway to conduct workplace drug testing in WV for illegal drugs--but only if employers also institute new procedural safeguards. That is because on April 8, 2017 the House of Delegates passed the West Virginia Safer Workplaces Act.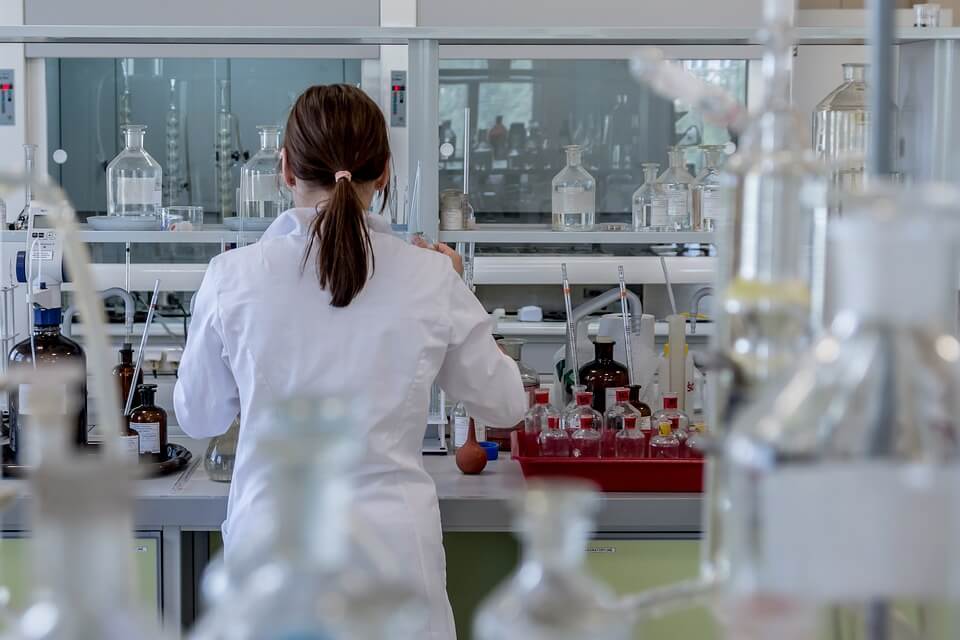 The History of Privacy and Employee Drug Testing in West Virginia
Previously most West Virginia employers could only administer drug tests in three instances: (1) When a prospective employee applied for work; (2) if an employee was performing safety-sensitive duties; or (3) if the employer had reasonable suspicion to believe that an employee was under the influence of illegal drugs or alcohol.
These limitations are the result of two decisions set forth by the West Virginia Supreme Court: the 1990 case of Twigg v. Hercules Corp. and the 2003 case of Baughman v. Wal-Mart Stores, Inc.
Workplace Drug Testing in WV Under Twigg and Baughman
In Twigg, the Court held that it ordinarily was "contrary to public policy" for a private employer "to require an employee to submit to drug testing" because the testing could be "an invasion of an individual's right to privacy." Despite that right of privacy, the Court held that public policy permitted drug workplace drug testing in West Virginia if an employer had "reasonable good faith objective suspicion of an employee's drug usage" or if the "employee's job responsibility involves public safety or the safety of others."
In Baughman, the Court held that it was permissible for private employers to test all job applicants for illegal drugs. In the Court's opinion, there was a difference between drug testing current employees and drug testing job applicants: "[I]n the pre-employment context, it is apparent ... that a person clearly has a lower expectation of privacy." This lower expectation of privacy was due to the intrusive nature of the job application process, which often included background checks, medical examinations and interviewing references.
Though the Baughman decision permitted more employee drug testing in West Virginia by employers, the Court noted the need to protect an individual's right of privacy: "[T]he right to privacy is an individual right that should be held inviolate. To hold otherwise, under modern means of communication, hearing devices, photography, and other technological advancements, would effectively deny valuable rights and freedoms to the individual."
A Shift in Policy on Employee Drug Testing in WV
Times change and so does public policy. One distressing change in West Virginia has been the increase in illegal use of opioids. According to a recent report, 864 West Virginians died from an opioid overdose in 2016, which represents an increase of more than 17 percent from the previous year and makes the state's overdose death rate the highest in the country.
This change has not gone unnoticed by the West Virginia Legislature. In response, the legislature enacted the West Virginia Safer Workplaces Act, which went into effect July 7, 2017.
The Purpose of the WV Safer Workplaces Act
The WV Safer Workplaces Act asserts that the legislature, and not the West Virginia Supreme Court, has the right to define public policy. In the legislature's opinion, "the right of privacy is outweighed by the public policy stated" in the Act "if an employer meets the requirements set forth" in the Act "if an employer meets the requirements set forth" in the Act. W. Va. Code § 21-3E-3. In other words, the legislature is seeking to erase the restrictions set forth in the Twigg and Baughman cases.
But the question of whether the state's Supreme Court will permit the Act to stand or strike it down as violating an employee's right of privacy is yet to be answered. That answer may depend in large part on which employee is challenging the law, since the Court's jurisprudence has already established that the right of privacy may wax or wane depending on an employee's duties.
Summary of Permissible Workplace Drug Testing in WV Under the Act
The requirements of the West Virginia Safer Workplaces Act largely relate to notice and procedural safeguards. If the requirements for written drug testing policies in West Virginia contained in the Act are met, employers have very few restrictions on when they may require drug and alcohol testing. Below are highlights of the new West Virginia Safer Workplaces Act.
First, employers may require employee drug testing in West Virginia for the following reasons:
"Deterrence and/or detection of possible illicit drug use, possession, sale, conveyance, or distribution, or manufacture of illegal drugs, intoxicants, or controlled substances in any amount or in any manner, on or off the job, or the abuse of alcohol or prescription drugs"
"Investigation of possible individual employee impairment"
"Investigation of accidents in the workplace or incidents of workplace theft or other employee misconduct"
"Maintenance of safety for employees, customers, clients or the public at large"
"Maintenance of productivity, quality of products or services, or security of property or information"
The Act sets out certain parameters for workplace drug testing in West Virginia:
"Any drug or alcohol testing by an employer of employees shall occur during, or immediately before or after, a regular work period." The time spent being tested "is worked time," which means hourly employees must be compensated for that time
An employer "shall pay all actual costs for drug and/or alcohol testing required by the employer of employees and prospective employees"
The employer must "provide transportation or to pay reasonable transportation costs to current employees if their required tests are conducted at a location other than the employee's normal work site"
Additionally, the Act establishes protocols for workplace drug testing in WV:
Observers of "the collection of urine samples shall be of the same sex as the employee"
Samples must be labeled "so as to reasonably preclude the possibility of misidentification of the person tested" and the samples must be handled in accordance with "reasonable chain-of-custody and confidentiality procedures
Employees and applicants must have the opportunity to provide information which may be considered relevant to the test, such as the "identification of currently or recently used prescriptions or nonprescription drugs"
Positive test results must be confirmed. For drug tests, the confirmation must be "by use of a different chemical process than was used by the employer in the initial drug screen"
An employer may only take an adverse employment action based "on a confirmed positive drug or alcohol test"
An employee or job applicant may challenge the results of the initial test result by paying for a split sample to be tested by another laboratory
And the Act requires written drug testing policies in West Virginia:
Employers must distribute a written drug and alcohol testing policy to every employee who is tested and make the policy available to every applicant who is to be tested
The employers' drug and alcohol testing must conform to the policy
If requested "and/or as appropriate," employers must provide employees with "information as to the existence and availability of counseling, employee assistance, rehabilitation and/or other drug abuse treatment programs which the employer offers, if any"
For more than 90 years, Jenkins Fenstermaker, PLLC has served the labor and employment needs of West Virginia. The heart and soul of our firm's proud tradition is the talented, diverse team of lawyers dedicated to serving our clients. If you have questions, contact us online or at (304) 523-2100 for a free consultation.
THIS IS AN ADVERTISEMENT. It is presented for promotional, informational and/or educational purposes and should not be relied upon as legal advice. Jenkins Fenstermaker, PLLC, 328 8th Street, Huntington, WV 25701-2225. Phone: 866.617.4736 (toll free).
---