By Jenkins Fenstermaker, PLLC on 02/23/2021
The Elements of a Franchise Agreement
As a hospitality business owner (or prospective owner), you must carefully weigh the advantages and disadvantages of entering into a franchise agreement with an established company versus building your own brand. If you choose the franchise path, it is critical to understand the common elements of a franchise agreement and to review and discuss the specific details of any legal arrangement you consider with an experienced franchise lawyer.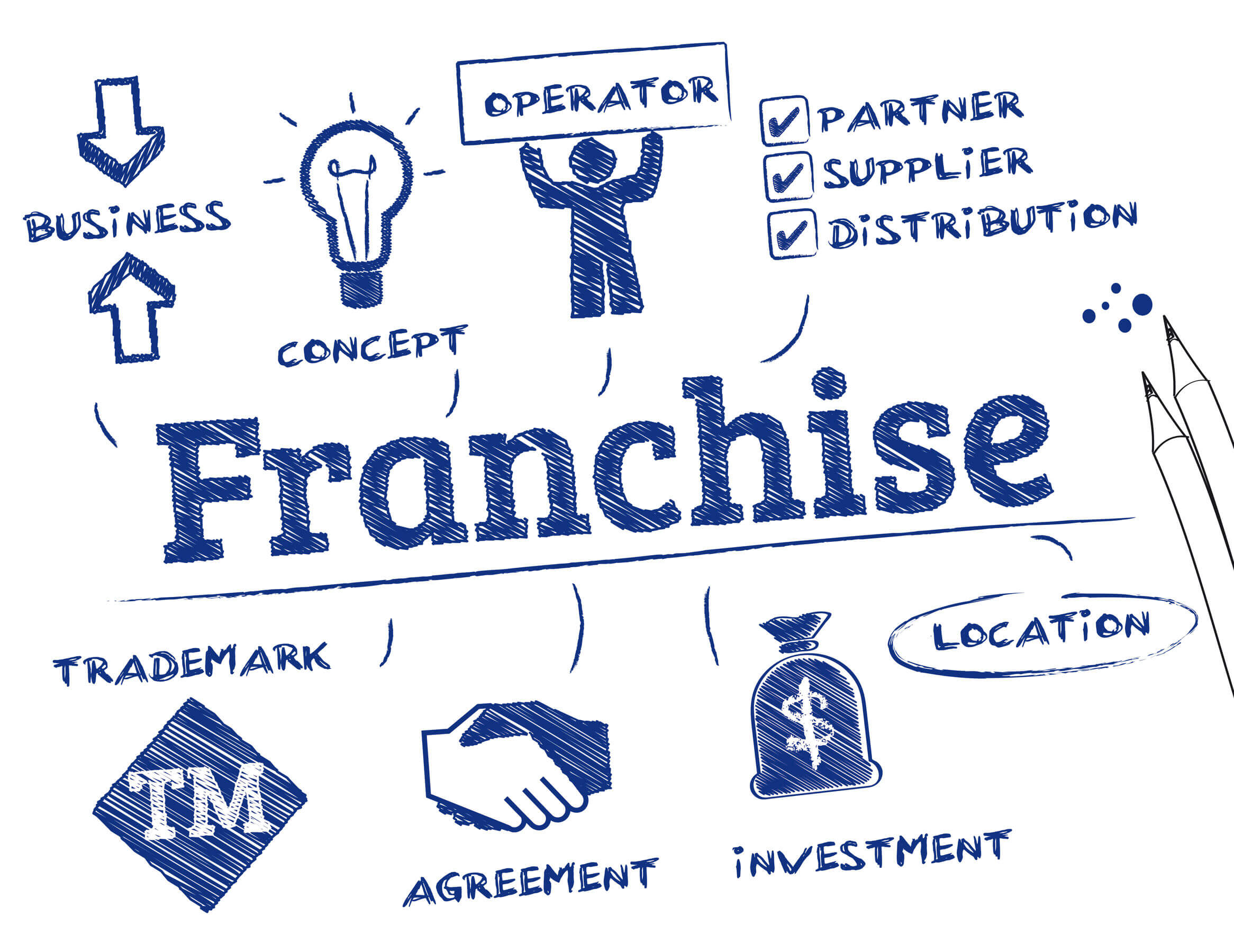 If you are a hospitality business owner considering expansion through franchising, it is equally important that you seek legal counsel from a skilled business attorney who can help you gather and prepare all necessary information and documentation as you plan and move forward to build a successful franchise system.
What Are the Elements of a Franchise Agreement?
A franchise agreement is a legal contract that establishes the franchise relationship between a franchisor and franchisee and sets forth the rights and obligations of each party under the terms of the agreement.
The franchise relationship is defined by federal law—specifically the Franchise Rule—and governed by the Federal Trade Commission (FTC). The Rule requires a franchisor to provide a franchisee with a franchise disclosure document (FDD), which includes the franchise agreement, no fewer than 14 days prior to signing of the agreement.
Additionally, the Franchise Rule sets forth certain requirements for what is included in a franchise agreement and the FDD. Some states also have laws that place further responsibilities upon the franchise relationship and the process for establishing it.
Whether franchisor or franchisee, anyone considering this business structure should have a working understanding of several aspects of franchise businesses, including the types of franchise models, the types of franchise ownership, and the elements of a franchise agreement. The foundation of your business is critical to its success, and it is vital to discuss your business plan and all of these related matters with a knowledgeable franchise lawyer before entering into any legal business contracts or agreements.
Two Types of Franchise Models
There are two primary types of franchise business models: the product distribution franchise and the business format franchise. In the hospitality industry and in general, the business format franchise is the more common of the two and likely what most people envision when they think of a franchise.
In the business format franchise model, the franchisor grants the franchisee rights to operate using the company's brand, logo, and business and operations systems. The franchisee, in turn, agrees to operate the business under the terms and conditions outlined in the franchise agreement.
A product distribution franchise is similar to the business format model in terms of what is offered and obliged, though generally with less stringent oversight by the franchisor over operations. A distribution franchisee supplies a brand's goods to other businesses rather than directly to customers—think your local beer distributor—so detailed involvement of the franchisor in the franchisee's facilities or daily operations is usually not as necessary for quality control as it is in a B2C situation.
Four Types of Franchise Ownership
In addition to the different franchise models, there are also several different types of franchise ownership:
Single-unit franchisee;
Multi-unit franchisee;
Multi-unit developer; and
Master franchisee.
The single-unit franchisee is the most common type of franchise ownership. These franchisees own and operate one location. A multi-unit franchisee owns and operates more than one location, while a multi-unit developer owns and operates more than one location with a commitment to develop those locations over a predetermined timeframe and geographic area. This might be the best option for an owner who plans to run multiple locations and wishes to gain exclusivity in a specific market.
Finally, the master franchisee owns and operates multiple units with the same obligation as the multi-unit developer to establish a specific number of locations within a stated timeframe and area. Additionally, the master franchisor is allowed, and in some cases required, to sell brand locations (or operations) to third-party franchisees.
What Is Included in a Franchise Agreement?
Whether you plan to operate a single restaurant or develop and subfranchise a cluster of hotels, you should be familiar with the elements of a franchise agreement before you begin the process so you will know what to expect.
The franchise disclosure document is written in laymen's terms, while the franchise agreement formalizes the details of the arrangement and uses heavy legalese. The FDD is an informational document, not a legally-binding contract like the franchise agreement.
Here, we will focus on the contents of a hospitality franchise agreement, which typically includes the following:
Identifying information for both parties;
Confirmation of ownership of intellectual property and licensing terms;
Rights granted to the franchisee;
Standards and obligations of the franchisor and franchisee;
Length of the agreement and options for renewal;
Royalties, fees, and other expenses of the franchisee;
The territory in which the franchisee will/is permitted to operate and a statement of whether or not those rights are exclusive;
Site ownership, selection, and approval requirements;
Building and design standards and renovation or update requirements and schedules;
Training and operational support to be provided by the franchisor;
Insurance requirements and indemnity provisions;
Operational and record-keeping requirements;
Advertising benefits and/or requirements and related fees;
Approval and other requirements related to events, sponsorships, and other engagements;
Rights of the franchisor to inspect facilities, records, or other property for quality control and assurance purposes;
Successor rights, rights of first refusal, and other provisions regarding transfer or sale of the property or business;
Requirements and accommodations related to supplies and materials;
Rights, conditions, and causes for termination of the agreement;
Processes for dispute resolution/requirement of arbitration; and
Reference to the laws governing the agreement.
While this list is extensive, franchise agreements should ideally be tailored specifically to the franchise in question and may include fewer or additional items. Therefore, use of a franchise agreement template without significant revision will likely not protect the parties' interests and is not recommended.
Additionally, within each of the areas above, you should review and negotiate specific details. For a franchisor, it is important to protect the brand, its intellectual property, and reputation. For the franchisee, negotiation of some elements of a franchise agreement can protect your investment, improve your position, and offer greater opportunities for success and growth.
Digging Deeper into the Elements of a Franchise Agreement with a Franchise Lawyer
If you own a company in the hospitality industry and are considering franchising as a means of growth, first, you need to determine if a franchise is, indeed, the best path forward. Next, you must gather all materials and information required and create documentation that meets the requirements of franchise law. Finally, you will need to negotiate the terms of the franchise agreement with potential franchisees and manage those ongoing relationships.
For potential franchisees, the first step in the process is similar; you must first decide if a franchise arrangement is the best option for the kind of business you want to own and operate. For example, would a hotel management contract be more beneficial than a franchise arrangement?
Additionally, franchisees need to determine whether they qualify for various franchise opportunities. Many popular restaurant franchise agreements, for example, require franchisees to have significant personal wealth or ability to offer guarantees, cash reserves, and/or proven restaurant industry experience.
Franchisors and franchisees both need the legal counsel of an informed and experienced franchise lawyer at all stages of the deal—from business planning and evaluating the elements of a franchise agreement to negotiation and finalization. And after the agreement is made, both parties need ongoing counsel to ensure obligations are met and to address any legal matters that arise. Contact the firm today to discuss your business options and needs by calling (304) 523-2100 or completing the firm's online contact form.
---