By Jenkins Fenstermaker, PLLC on 10/20/2021
Bitcoin and Blockchain for Restaurants
Owners and operators of restaurants and other businesses in the food service industry should educate themselves regarding the possibilities around the use of Bitcoin, other cryptocurrencies, and blockchain for restaurants and food supply. Cryptocurrency and blockchain are relatively novel, complex concepts that involve risks; however, the benefits of Bitcoin for restaurants and blockchain in food service and supply are also significant and merit attention.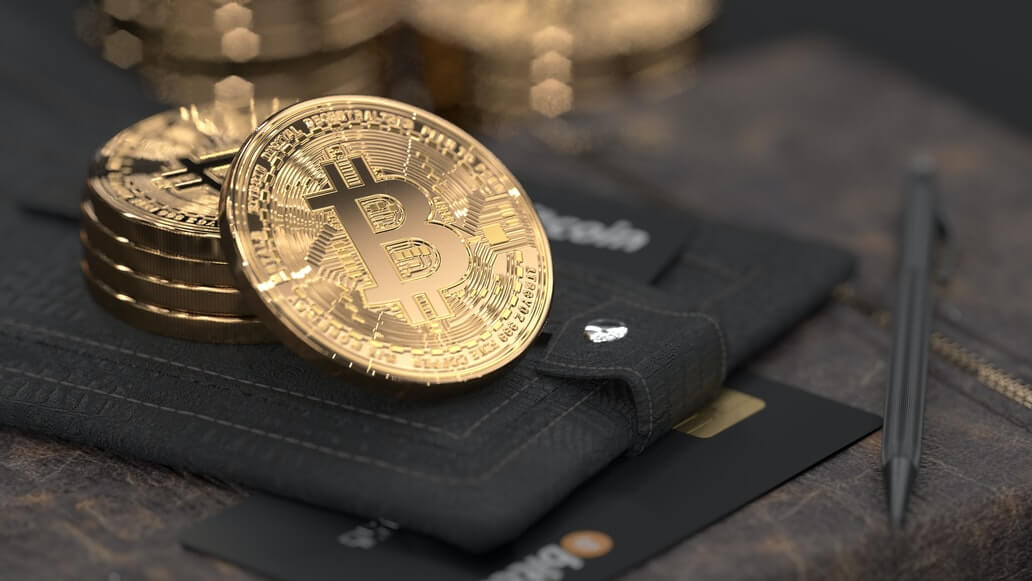 What Owners and Operators Should Know about Bitcoin and Blockchain for Restaurants
In this blog, Huntington, West Virginia (WV) restaurant lawyer and business owner Xavier Staggs discusses some of the key points for restauranteurs considering the possibilities of cryptocurrency for restaurants, with insight and information on the following concepts:
What the benefits of Bitcoin for restaurants are;
How to accept cryptocurrency payments in restaurants;
How and why restaurants and the food service and supply industry are using blockchain technology;
What business owners need to know about taxes and regulation of cryptocurrencies; and
Why owners and operators should consult with a knowledgeable restaurant lawyer about adopting Bitcoin or blockchain for restaurants.
The Benefits of Bitcoin for Restaurants
Two of the primary benefits of accepting a cryptocurrency like Bitcoin for restaurants are increased speed and reliability in transactions. The increased speed is the result of cryptocurrencies being decentralized. No third party, like a bank, must approve or deny the transaction. Instead, the nodes (computers in various locations) responsible for processing transactions on the network run an algorithm that confirms and approves the transaction, storing it as a new block in a chain containing data (the blockchain ledger) that cannot be revised without the agreement of all nodes.
To understand the benefits of this process for transaction reliability, consider the situation when a credit card transaction is disputed: the bank often charges the retailer for the unpaid amount. These transactions are called chargebacks, and they can be costly for restaurants and other businesses.
Transactions that occur in a blockchain ledger must be accepted by all parties and can only be refunded by the entity that received the payment. For this reason, transactions using blockchain—such as Bitcoin—are considered immutable.
Lower fees per transaction can also be a benefit of cryptocurrency for restaurants, depending on the platform or system used to process the transaction. Bitcoin and most other cryptocurrency transaction fees are based on the amount of data needed to complete the transaction and generally are lower than the 0.5 to five percent (plus additional flat fees in some cases) charged by credit card companies for transaction processing.
The benefits of Bitcoin and blockchain for restaurants also extend into marketing and branding. Posting notice on storefronts, online, and in advertising that "we accept Bitcoin" can draw attention to your business, offering a unique point of interest. This is especially true for restaurants hoping to attract a younger customer base with expendable income. The average crypto investor is currently 38 years old with an income of more than $100,000 per year, but recent research suggests the crypto market is expanding.
Though businesses may need to buy software and/or hardware to accept Bitcoin and other cryptocurrencies or to perform any kind of blockchain transactions, the infrastructure for these transactions is already in place. The difficult part is determining which use cases, platforms, and systems best suit your restaurant and its goals.
How to Accept Cryptocurrency Payments in Restaurants
Owners and operators must consider their business needs, current circumstances, and future goals when determining how to accept cryptocurrency payments in restaurants. Processing cryptocurrency payments may require the purchase of hardware, software, and/or cloud services, depending on your use case or cases. Learning about the most established options available is a good place to start when you are considering using blockchain technology or cryptocurrency for restaurants.
Payment processors or gateways are one option for accepting payments in Bitcoin or other common cryptocurrencies. Many traditional payment processors, like PayPal, now enable businesses to accept payment in the form of various cryptocurrencies. Others, like Coinbase Commerce, serve as a gateway for cryptocurrency payments only.
Restaurants can use online payment processors or choose a vendor that offers point-of-sale hardware, like PayPal, Stripe, or Square. One point to note about payment processors is that the benefit of savings on transaction costs may not apply. However, the simplicity and efficiency of having a third party manage the transaction has clear advantages.
Payments received in cryptocurrency can be converted to fiat currency or stored in a digital account—called a digital wallet—via cloud storage or a physical hard drive. Just like a bank account, your digital wallet has a unique address that can be used to transfer funds to your account. Sharing a QR code connected to your digital wallet is one way to receive payments this way.
A digital wallet that is actively sending or receiving payments—a hot wallet—must be connected to the Internet regardless of whether you have chosen to store the account data in your phone, on a computer or other hard drive, or in the cloud. Users can also maintain a wallet that is used primarily for storage—a cold wallet. A cold wallet does not need to be connected to the Internet unless or until you wish to transfer funds.
In general, a payment processor is going to offer more efficiency for smaller transactions, like a single meal purchase, while transfers to or from a digital wallet can be more beneficial for larger transactions, like catering jobs or payments to vendors.
More Uses of Cryptocurrency and Blockchain for Restaurants
If you are hesitant about Bitcoin but want to reap some of the benefits of accepting cryptocurrency, like saving on fees and appealing to a younger, tech-savvy market, offering customers a Bitcoin ATM is a consideration. Much like traditional ATMs, these machines allow customers to access their cryptocurrency accounts and convert Bitcoin or other cryptocurrencies to cash.
Some machines allow only one-way transactions, but two-way Bitcoin ATMs also allow customers to purchase cryptocurrency if they wish. Since Bitcoin ATMs are not prevalent in many areas, offering one can create a unique value for customers, and hosting a machine at your site can also generate interest income for your business.
In recent decades, consumers have become more aware of and interested in where their food and related products come from. Many people have dietary restrictions and expect those providing food to be able to attest to its source, quality, and various characteristics. This desire for transparency can be a challenge for restaurants owners, who obtain their goods through an often complex food supply chain.
One of the more established uses of blockchain for restaurants involves this food supply chain. Transactions that occur on a blockchain are easily tracked—from farm or manufacturer to restaurant. Digitizing agricultural and other transactions in this way allows restaurant owners to better vet their food and product supply, where items come from, and how the raw materials were produced, processed, and transported. Tracking the source of goods in the case of a recall is one excellent use case for this system.
A blockchain food supply chain can even incorporate the Internet of Things (IoT) to log data like temperature during transportation of goods, and many large producers and buyers are now using blockchain technology to manage and track the goods they send and receive more efficiently and transparently.
Cryptocurrency for Restaurants: What about Taxes and Regulation?
In the United States (US), cryptocurrency is generally considered property for tax purposes. This means that realized gains or losses in the value of cryptocurrency holdings are considered capital gains and losses for tax purposes.
From an income perspective, restaurants must be sure to establish and record the fair market value of the cryptocurrency received at the time of payment so that number can be accurately represented in financial statements and accounting.
Because cryptocurrency is a relatively new phenomenon that is gaining traction in mainstream markets, international, federal, state, and local governments are likely to give more attention in coming years to related tax matters and regulation of the cryptocurrency industry. Anyone accepting, trading, or investing in cryptocurrency is wise to keep a keen eye on these developments as they occur.
Talk to a WV Restaurant Lawyer about Bitcoin and Blockchain for Restaurants
Analyzing the risks and benefits of blockchain for restaurants, whether you are considering using Bitcoin or other cryptocurrency payment methods, applying blockchain technology in your supply management, or hosting a Bitcoin ATM on site, requires specialized knowledge. Xavier W. Staggs is a WV restaurant lawyer at Jenkins Fenstermaker, PLLC and a Huntington, WV business owner who can help you assess your restaurant's needs and potential solutions.
To discuss how your business might incorporate Bitcoin or blockchain for restaurants or other business law matters, contact Xavier by calling (304) 523-2100 or complete the firm's online contact form.
---