By
Of Jenkins Fenstermaker, PLLC on 05/02/2019
Avoiding WV Employment Discrimination Extends Beyond #MeToo
The #MeToo Movement has certainly grabbed its share of headlines, but sexual harassment is not the only form of workplace discrimination that employers must address. Being conscientious of all protected classes is critical to operating a workplace where employees are treated fairly and avoiding potential discrimination claims. There are a number of proactive steps that employers, large and small, can take to create positive, non-discriminatory work environments for all employees.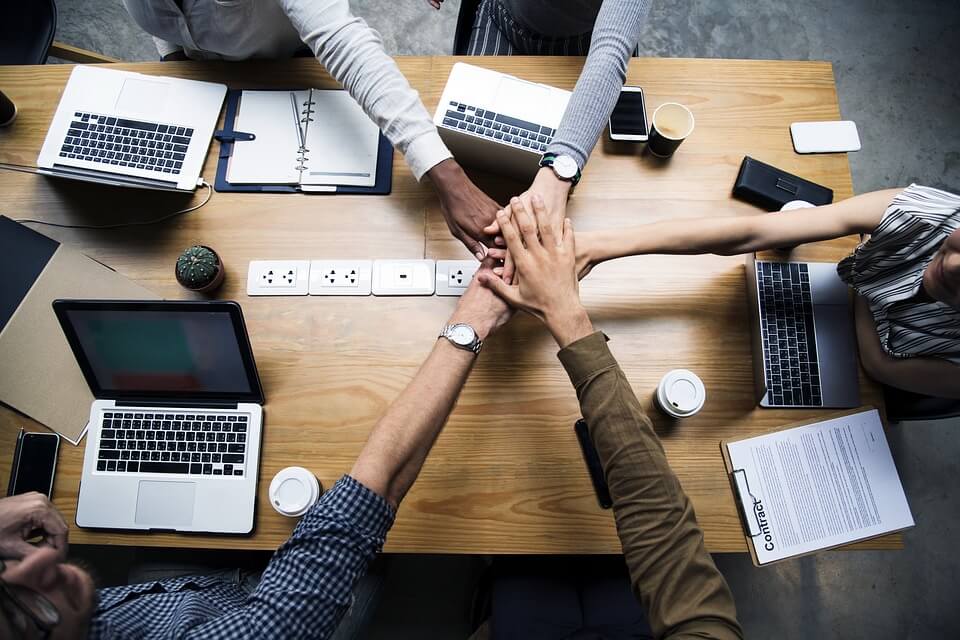 Compliance with State and Federal Laws: Avoiding WV Employment Discrimination
Federal laws enforced by the U.S. Equal Employment Opportunity Commission (EEOC) define the protected classes, or the bases upon which it is illegal to discriminate in employment:
Race;
Color;
National Origin;
Religion;
Sex (including pregnancy, childbirth, and pregnancy-related conditions);
Disability;
Age (40 and older); and
Genetic information
The West Virginia Human Rights Act provides additional protections against discrimination on the basis of ancestry, AIDS/HIV status, off-duty tobacco use, blindness, or physical or mental disability.
Knowledge of the federal and state prohibitions related to employment discrimination can help employers shape personnel policies and procedures and avoid discrimination against protected classes in WV.
Prevent WV Employment Discrimination and Grow a Prosperous Business
The prevention of employment discrimination is good for an employer's bottom line (in addition to being a legal requirement). Employment discrimination claims can be costly for employers, with accumulating legal fees and potentially large settlements or awards of damages.
Discrimination in the workplace undermines the success of a business. Employees who feel safe and appreciated at work are less distracted and perform better. A diverse, welcoming work environment results in lower employee turnover, decreased absenteeism, positive employee morale and engagement, and greater creativity and productivity.
Avoiding WV Employment Discrimination Begins with Good Policy
Establishing a comprehensive policy that expresses zero tolerance for harassment and discrimination in the workplace is one of the first and easiest steps an employer can take to avoid claims for discrimination. This policy should be supported by business procedures that reflect your company's values. The following topics should be incorporated into effective employment discrimination policies:
A list of protected classes;
Clear definitions and examples of discrimination and harassment;
Application of standards to all work-related events, whether or not on company property;
Clear complaint and reporting channels;
Explanation of the investigation process;
Prohibition on retaliation; and
Appropriate disciplinary actions for employees acting in opposition to nondiscrimination policies
Employers Must Reinforce Policies with Training
The best nondiscrimination policy will be meaningless if employers and employees do not understand how to apply it in the context of daily interactions or do not follow it. Providing training to employees as to policies puts an employer's expectations into context and helps to develop a culture of mutual respect to prevent discrimination.
West Virginia does not require such training; however, the West Virginia Human Rights Commission recommends that employers develop seminars to educate employees about harassment and discrimination. Training programs should be interactive, explain the federal and state protected categories, give examples, review the employer's policies and procedures, and allow participants to ask questions. Employers across the country are even opting to expand training and explore unconscious bias and workplace bullying.
Supervisors and managers can serve as a first line of defense to prevent WV employment discrimination. These personnel should attend specialized sessions that go beyond the basics and instruct management in how to prevent, recognize, and respond to discrimination.
Training should be an ongoing effort. Employers should periodically revise training programs to meet changing business needs and cultural shifts, and employees should participate in training sessions on a recurrent basis.
Standard Operating Practices Are Critical in Avoiding WV Employment Discrimination
Employers with solid policies and training can still fall short in efforts to avoid employment discrimination if they fail to establish and follow fair, effective procedures. Employers should consider implementing complaint and investigation mechanisms that employees can trust. The complaint system should be easy to access and allow a variety of reporting options.
Employers should also have an investigative process in place. Internal staff can fill this role or employers can outsource the investigative process to experienced employment legal counsel. Regardless of who leads the investigation, the following best practices should be followed:
Choose a qualified investigator;
Investigate promptly;
Conduct timely interviews and gather evidence;
Communicate the limited nature of confidentiality;
Protect against retaliation;
Document the investigation; and
Respond with consistent, appropriate disciplinary action
Despite best efforts, employment policies can have an inadvertent impact on a particular protected class. This disproportionate negative impact may also be considered discrimination in certain cases, and employers should review all policies and procedures with awareness of this possibility.
Avoiding discrimination can seem like a massive challenge for businesses of any size. However, with deliberate planning, solid policy, and persistent training, an employer can create a culture that values diversity and better protect your business, its employees, and its interests. Nathanial A. Kuratomi at Jenkins Fenstermaker, PLLC is available to discuss how your business can achieve these goals. You can reach Nate by completing an online contact form or by calling 304-523-2100 or (866) 617-4736.
---