By
Of Jenkins Fenstermaker, PLLC on 03/26/2019
Guidelines on Ash Scattering in WV
Whether you're planning your own funeral or that of a loved one in West Virginia (WV), people are increasingly choosing the option of cremation. Those who choose to be cremated must also decide how to direct loved ones regarding the ashes or cremains. It is important to consider the legal issues around ash scattering in WV before you make a final request for yourself or dispose of a loved one's remains. Can you spread ashes in WV under state law?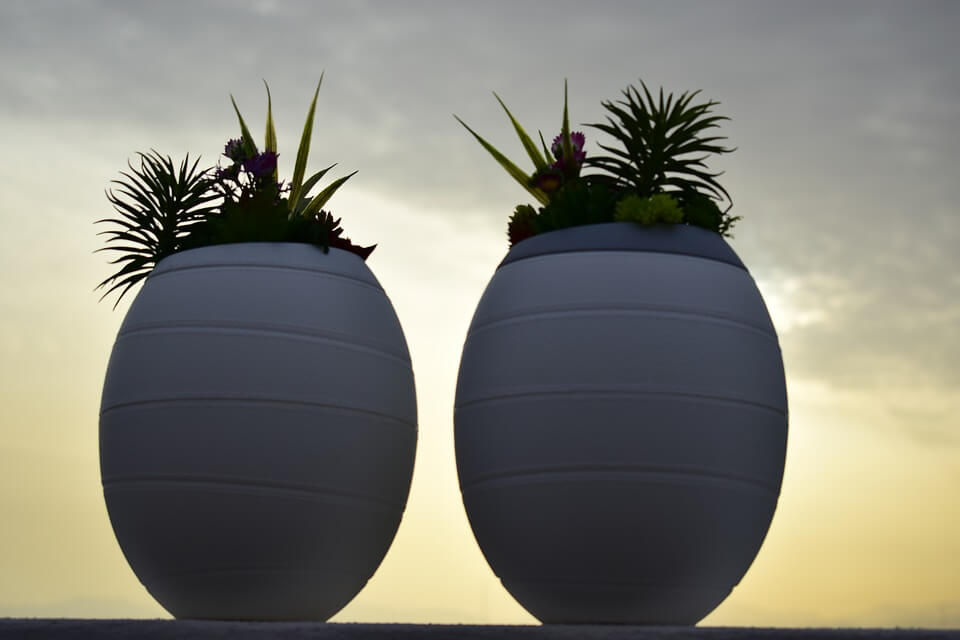 Ash Scattering in WV: Take Direction from the Details
Many may be surprised to learn that we are not always free to scatter a loved one's ashes anywhere we wish. For example, although people regularly take the ashes of loved ones into Disney theme parks for scattering, ash scattering is against Disney park rules. But how would a person know that?
Determining whether this form of tribute and remembrance is permitted isn't always easy. Limitations on ash spreading in WV, and elsewhere, may come from numerous sources: federal or state laws and regulations, local ordinances, business rules, and basic common sense.
Is scattering ashes illegal in WV? The answer is mostly no, but a complete answer requires a little more information. Is the ash spreading in WV to be on land or water? Is the property privately owned or publicly controlled? And, if it's publicly owned or controlled property, is it municipal, state, or federal property? The answers to these questions dictate where you need to look for any guidelines or conditions on scattering ashes in West Virginia.
Is Ash Scattering in WV Permitted under State Law?
No state law specifically governs ash scattering in WV, but that doesn't mean that the answer to the question, "can you spread ashes in WV?" is a definite yes, either. Other state laws or local ordinances may come into play.
For example, nothing prohibits ash spreading in WV on your own private property. But, if you plan to scatter ashes on private property owned by another, you would need permission from the property owner. Entering the property of another without permission could violate West Virginia Code § 61-3B-1, the state's trespass law.
Some may wish to have ashes scattered or buried somewhere in the Mountain State that has meaning to them, such as Beech Fork State Park or the Ritter Park Rose Garden. If your plan includes scattering ashes in WV on such publicly controlled land, check with the appropriate governing authority before proceeding. The agency or governmental unit overseeing the state or local property may have its own rules on ash scattering.
Federal Regulations that May Affect Ash Scattering in WV
The answer to the question, "can you spread ashes in WV?" depends greatly upon ownership and governance of land. Plans for scattering ashes in WV that involve federal parks or waterways require investigation of federal laws and regulations. Some sources you may need to check include the following:
Overseeing National Conservation Lands, the BLM generally allows small, private ceremonies for ash scattering, but it does not issue permits for commercial ash scattering ceremonies. The National Park Service oversees the management of and operations in national parks, trails, and waters such as the Appalachian Trial and the New River Gorge National River. You need to consult the particular park office for more information on whether ash spreading in WV is permitted in these areas.
If you plan to travel from the Mountain State to scatter ashes in the sea, the EPA issued a general permit under the Marine Protection, Research and Sanctuaries Act, allowing the scattering of human and animal remains in the sea. The permit requires the following:
Ashes must be scattered three or more miles from shore
If containers, monuments, or gravestones are not decomposable, they may not be deposited in the water
Flowers, wreaths, or other materials to be left in the water must be decomposable
You must give notice to the EPA within 30 days of a burial at sea by contacting the regional office in the jurisdiction from which the ship or other vessel carrying the remains departed.
Finally, some wish to scatter ashes from the air in the Mountain State. Although no state or federal law prohibits this, common sense dictates choosing a location that would not be disruptive to others and disposing of the container separately when scattering ashes in WV by air.
Is Ash Scattering Permitted in Other States?
The federal laws that govern ash spreading in WV would apply equally to ash scattering in other states. In addition, many states have their own laws regulating the practice. Before making plans to scatter ashes in another state, check the laws in the relevant state and municipality.
Plans for Final Resting Place Are an Important Part of Estate Planning
Directives related to the disposal of your final remains should be part of a comprehensive estate plan, especially if you feel strongly about your final resting place. If you have any questions or concerns about ash scattering in WV or general estate planning matters, call Anna M. Price, an experienced estate planning attorney at Jenkins Fenstermaker, PLLC. You can reach Anna by calling (304) 523-2100 locally or (866) 617-4736 toll-free or by email through our website.
---