By Jenkins Fenstermaker, PLLC on 09/29/2017
Travelers Avoids the Burn Following "Arising Out of Asbestos" Construction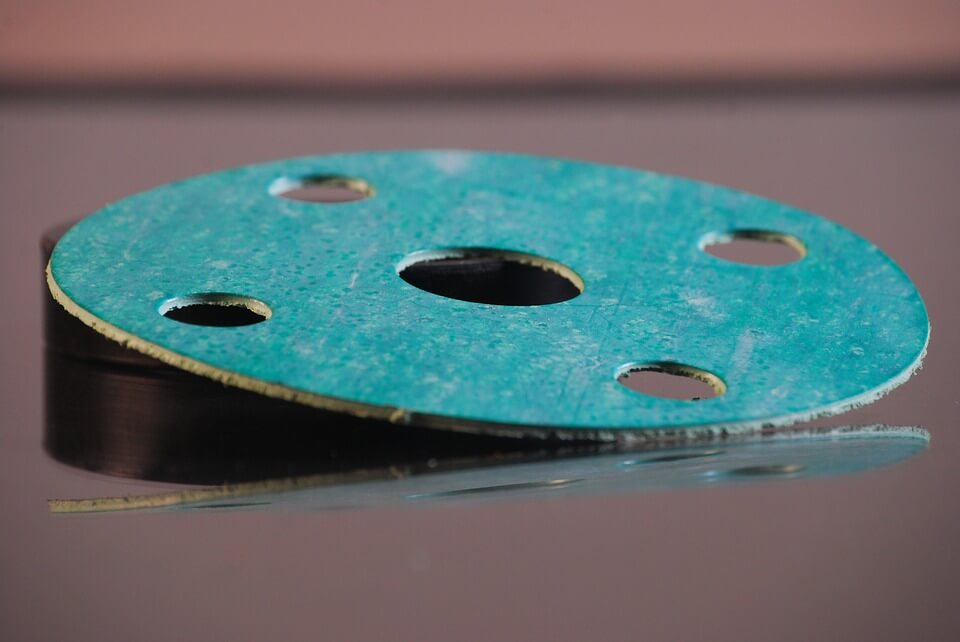 Insured and Insurer Disagree on Meaning of "Arising Out of Asbestos" Exclusion
Appellee General Refractories Company ("GRC"), a historical manufacturer and supplier of asbestos-containing refractory products, brought a declaratory judgment action against its excess liability insurer, Travelers Insurance, pursuant to thirty-year-old excess insurance policies. Gen. Refractories Co. v. First State Ins. Co, 855 F.3d 152, 155 (3d Cir. 2017). GRC's use of asbestos-containing products brought about over 31,000 lawsuits alleging injuries from "exposure to asbestos-containing products manufactured, sold, and distributed by GRC" dating back to 1978. Id.
During the 1970s and 1980s, GRC had entered into several excess policies issued by Appellant Travelers Surety and Casualty Company. In 2002, GRC tendered the underlying claims to its excess insurance carriers, including Travelers, who denied coverage on the basis of exclusions for asbestos claims. Id. at 155-56.
Travelers' excess insurance policies provided coverage to GRC from 1985 to 1986, and each mandated Travelers to indemnify GRC "against EXCESS NET LOSS arising out of an accident or occurrence during the policy period" subject to the stated limits of liability and additional terms. In asserting that it was not required to compensate GRC for its losses sustained in the underlying asbestos claims, Travelers relied on an Asbestos Exclusion endorsement contained within the excess insurance policies, which read: "It is agreed that this policy does not apply to EXCESS NET LOSS arising out of asbestos, including but not limited to bodily injury arising out of asbestosis or related diseases or to property damage." Id. at 156.
Focusing only on the meaning of "asbestos," the District Court of the Eastern District of Pennsylvania found that the phrase "arising out of asbestos" contained a latent ambiguity because the exclusion could reasonably be read to exclude only losses related to raw asbestos, as opposed to losses related to asbestos-containing products, and found in favor of GRC. Travelers appealed.
Third Circuit Construes "Arising Out of Asbestos" Exclusion
The chief issue on appeal was couched in terms of "whether a policy exclusion that disclaims losses 'arising out of asbestos' will prevent a manufacturer from obtaining indemnification for thousands of negotiated settlements with plaintiffs who have suffered adverse health effects from exposure to its asbestos-containing products." Id. at 155. Put in simpler terms, the Court was tasked with determining the meaning of "arising out of asbestos" as found within the relevant policy exclusion. Id. at 156.
The Third Circuit held that the district court had mistakenly focused solely on the meaning of "asbestos" in the arising out of asbestos exclusion and found that the focus should have been on construing "arising out of." In doing just that, the court reasoned that the language at issue - "arising out of" - has an unambiguous legal meaning under Pennsylvania law. Id. at 159. As such, the Court found the plain language of the Asbestos Exclusion, disclaiming "EXCESS NET LOSS arising out of asbestos," to be unambiguous on its face and not reasonably susceptible of different constructions. The Court explained: "The provision plainly encompasses losses that would not have occurred but for asbestos or which are causally connected to asbestos. Pennsylvania law permits no other interpretation." Id. at 160. As a result, the court held that the arising out of asbestos exclusion barred coverage for GRC's claims.
Impact of the Construction of "Arising Out of Asbestos" Exclusion
The holding in General Refractories is likely to have broad implications. With the continuation of other cases involving asbestos claims, the Third Circuit's holding may well benefit other insurers that issued policies with similar language.
If you are defending against insurance claims, regardless of the subject matter of the claim, you need an experienced insurance defense attorney. The attorneys at Jenkins Fenstermaker, PLLC are well-versed in insurance defense litigation and would be happy to discuss your case. Contact us at 866-617-4736 or by completing a Contact form.
---