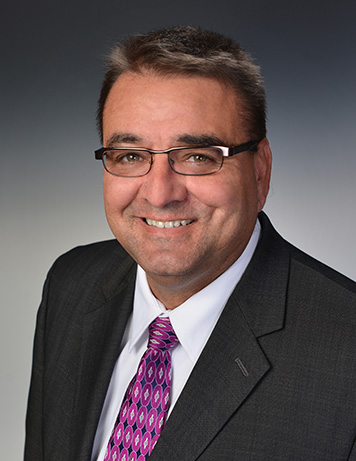 Michael A Frye
Of Counsel
Huntington, WV
Michael A. Frye is a dedicated WV and KY litigation defense lawyer with a concentration in employment discrimination defense, general civil litigation, and WV workplace injury cases against employers under West Virginia's deliberate intent statute.
Mike was born in Huntington, West Virginia, and received his bachelor's degree in communications from Marshall University in 1988. After graduating from the University of Kentucky College of Law in 1998, Mike joined Jenkins Fenstermaker, where he worked as a WV and KY employment discrimination defense lawyer until 2004.
In 2015, Mike returned to his hometown and Jenkins Fenstermaker where he represents employers, corporations, and similar defendants throughout West Virginia and Eastern Kentucky.
Mike has litigated numerous WV and KY employment discrimination defense cases to successful conclusion and has prosecuted numerous appeals, including the presentation of oral argument before the Kentucky Supreme Court and Kentucky Court of Appeals, the Ohio Courts of Appeals, and the West Virginia Supreme Court of Appeals.
To compliment his role as a WV and KY litigation defense lawyer, Mike enjoys providing negotiation and counsel services to his clients. He has developed the skills necessary to successfully resolve cases through dispositive motion briefing, mediation, arbitration and settlement negotiations and gains great personal satisfaction knowing he has been able to bring opposing and even distrusting sides together to forge amicable relationships that result in a satisfactory outcome for all involved.
Outside of the office, you might find Mike around town enjoying a craft beer or attending a concerts. He also appreciates binge-watching science fiction television and going to movies.
Presentations and Publications:
Law Review: Journal of Environmental Law, University of Kentucky College of Law, 1997 to 1998
Past Employment:
Attorney, Frye Law Offices, PSC, 2004 to 2015
Assistant Commonwealth's Attorney, Kentucky Prosecutorial System, 2013 to 2015
Practice Areas
Commercial Litigation Defense
Employee Litigation
Employer/Employee Issues
Human Resources Counseling and Training
Insurance Defense
Labor-Management Relations
Negotiation and Counsel