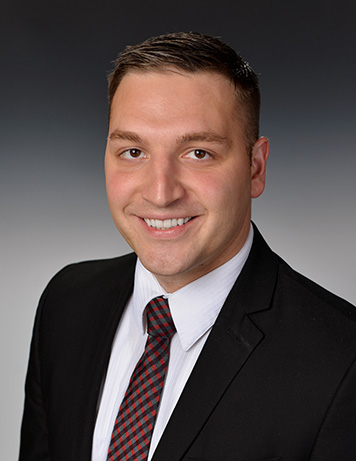 Jason D Bowles
Associate
Huntington, WV 304-523-2347
Jason D. Bowles joined Jenkins Fenstermaker, PLLC in May 2012 and continues to serve the firm as a WV insurance defense lawyer and more. A native of Princeton, West Virginia, Jason graduated with a Bachelor of Business Administration in Economics from Marshall University in 2009 and received his J.D. from the West Virginia University College of Law in 2012.
Jason provides representation for insurance companies in response to first- and third-party claims on a local and national level. This Huntington serious personal injury defense lawyer also defends both individuals and businesses in matters involving major injuries, fatalities, and property damage. Jason is committed to handling complex insurance defense in WV and has proven to offer practical advice in a timely manner.
Working with an elite team of seasoned and recognized insurance law attorneys, Jason has developed a reputation for the efficient analysis of liability and damages issues. He takes great satisfaction in forming strong relationships with clients, who trust and rely on him as a sound legal resource. Central to Jason's approach to his practice is maintaining a policy of openness regarding the best interests of the client.
When not researching, consulting with clients, or in court, you can find Jason enjoying time with his daughter or exercising, cooking, or reading.
When businesses need a WV insurance defense lawyer to consult on or litigate insurance and coverage issues, bad faith claims, debt collection, labor relations, or serious personal injury defense, Jason D. Bowles answers the call and gets the work done.
Education:
J.D., West Virginia University College of Law, 2012
The Order of Barristers, 2012
B.B.A., magna cum laude, Marshall University, 2009
Bar Admissions:
Supreme Court of Appeals of West Virginia, 2013
United States District Court for the Northern District of West Virginia, 2013
United States District Court for the Southern District of West Virginia, 2013
United States Bankruptcy Court for the Northern District of West Virginia, 2013
Presentations and Publications:
The Use of Persuasion in the Practice of Law, Defense Trial Counsel of West Virginia
Recognitions and Awards:
Member, The Order of Barristers, 2012
Recipient, Ned and Jude Scott Memorial Scholarship, 2009 to 2012
Practice Areas
Commercial Litigation Defense
Product Liability