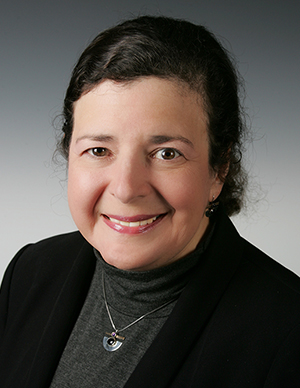 Charlotte Ann Hoffman Norris
Of Counsel
Huntington, WV
With over 30 years in practice focused on healthcare, employment law, and commercial litigation, lawyer Charlotte Hoffman Norris works hard with and for her clients, and she is an esteemed member of the bar as a West Virginia healthcare and employment lawyer.
Charlotte graduated with High Honors from Agnes Scott College, where she was inducted into Phi Beta Kappa and the Mortar Board Society. She then attended Washington and Lee University School of Law, where she was appointed to serve as Co-Director of the Western State Hospital Legal Aid Society.
While a law student and following her admission to the West Virginia bar in 1990, Charlotte began her legal career in Huntington at Jenkins-Fenstermaker, first in the business section and then litigation, devoting her attention to healthcare and commercial clients. She expanded her practice to include professional licensure and malpractice as well as employment law. Her practice areas naturally evolved to include insurance coverage, product liability, and special education law in West Virginia (addressing disabilities and exceptionalities). In 2015, she obtained her licensed to practice law in the Commonwealth of Kentucky.
Throughout her career, Charlotte has assisted and continues to assist healthcare providers and other industry employers with compliance issues, policy and contract development, human resource counseling and training, and employee benefits. She serves several municipal boards in a general advisory capacity with both litigation and employment matters.
Charlotte has lectured to professional groups in multiple areas of healthcare and employment law as well as on issues involving professional liability, provider-patient communications, health information management, and psychiatric forensics. She has published articles on psychiatric malpractice, medical monitoring, the privacy standards under the Health Insurance Portability and Accountability Act of 1996 (HIPAA), and the Emergency Medical Treatment and Active Labor Act (EMTALA).
Charlotte's peers recognized her professional experience by honoring her as the Best Lawyers® 2018 Litigation – ERISA "Lawyer of the Year" in Charleston, WV's metropolitan area, an honor she also received in 2016. She received her first recognition in Best Lawyers in 2008 for Employee Benefits (ERISA) Law and has been recognized every year since, including in Health Car Law (since 2016), in Litigation – ERISA (since 2011), and in Employment Law Management (since 2013). In addition to her Best Lawyer recognitions, Charlotte was also name in 2016 among the Women Lawyers of the Year in West Virginia, Chambers U.S.A. recognized her in the area of Employment Litigation in 2016, and she earned a peer rating of Martindale-Hubbell DistinguishedSM for High Professional Achievement in 2016.
Outside of the office, Charlotte devotes time and energy to her husband, their son (and his grade school), and their 2 dogs. Charlotte also is involved in serving her community as Second Vice President in Facing Hunger Food Bank, which serves 17 counties in West Virginia, Kentucky, and Ohio, and as a board member of The Prestera Center for Mental Health Services, Inc., the largest community-based mental healthcare provider in West Virginia.
When she has a few moments to herself, Charlotte enjoys reading, swimming, taking long walks, quilting, fly fishing, and tying flies.
Charlotte believes that in a world of great change, we must embrace the diversity of all individuals around us. Personally, and professionally, she sees our differences as the means for meeting each new challenge.
Professional and Community Activities:
Defense Trial Counsel of West Virginia (DTCWV)
Business/Commercial Law Substantive Committee
Employment Substantive Law Committee
Chair, 2010 to 2011
Vice Chair, 2009 to 2010
Insurance Law Substantive Law Committee
Medical Liability Substantive Law Committee
Product Liability Substantive Law Committee
Professional Liability/Ethics Substantive Law Committee
Workers' Compensation Substantive Law Committee
Chair of the Employment and Labor Law Section of Defense Trial Counsel of WV
Admitted to practice and appeared before the United States Courts of Appeal for the 4th and 6th Circuits
West Virginia Supreme Court Business Court Roundtable
American Immigration Lawyers Association, 2010 to 2012
Council of Parent Attorneys and Advocates (COPAA)
Defense Research Institute (DRI)
Facing Hunger Food Bank, Board Member, 2014 to Present
Education Committee, 2014 to 2015
Governance Committee, 2017 to Present
Second Vice President, 2018
Board of Directors, 1991 to 1996, 1997 to 2003
Ethics Committee, 1997 to 2003
Chairman, 1995, 1996
Treasurer, 1993, 1994
Museum Accessibility Committee, 2003 to 2007
Leadership West Virginia, Class of 2016
League of Women Voters, 2014 to Present
Society for Human Resources Management (SHRM)
Our Lady of Fatima Catholic Church
Hospitality Ministry, 2006 to 2012
Lazarus Ministry, 2006 to 2012
Prestera Centers for Mental Health Services
Board Member, 2016 to Present
St. Joseph Parish, Member, 2009 to Present
Parent Teacher Organization (Grade School), 2009 to Present
Autism Services Center
Board of Directors, 1997 to 2001
Hospital Hospitality House of Huntington, Inc. (now St. Mary's Hospitality House)
Board of Directors, 1994 to 1995
St. John's Free Clinic, Inc.
Leadership Tri-State, 1993
Huntington Regional Chamber of Commerce, Firm Member
West Virginia Chamber of Commerce, Firm Member
West Virginia Women's Education Forum, Executive Committee
Presentations and Publications:
Co-Presenter and Author, "HIPAA Privacy Standard, HITECH Amendments and Documentation," Raleigh General Hospital, Beckley, West Virginia (September 2015)
Presenter and Co-Author, "Privacy Issues and Production of Medical Records- A Review of State and Federal Law," West Virginia Mental Health & the Law Seminar, PESI, Charleston, West Virginia (August 2015)
"Employment Verification: What Employers Need to Know About 1-9 Compliance and E-Verify," Fundamentals of Employment Law Seminar, Sterling Education Services, Huntington, West Virginia (June 2014)
"The Nuts and Bolts of Employment Law Claims: Getting Started - Bringing the Claims/Defending the Claims," National Business Institute, Charleston, West Virginia (March 2014)
Presenter and Co-Author, "Privacy Issues and Production of Medical Records," West Virginia Mental Health & the Law Seminar, Health Education Network, LLC, Charleston, West Virginia (August 2013)
"Psychiatric Management versus Chemical Restraints: A Review of State and Federal Regulations," River Park Hospital, Huntington, West Virginia (April 2012)
"'How Do I Keep From Being Sued?' Pondering An Employer's Legal Dilemmas," United Way Directors' Association Meeting, Huntington, West Virginia (January 2011)
"Insurance Claims Handling and the West Virginia Human Rights Act: What to Expect if the June 11, 2010 Decision in Michael v. Appalachian Heating, LLC Stands," Defense Trial Counsel of West Virginia-Insurance Law Committee (September 2010)
"Navigating Turbulent Waters: A Discussion of Employment Law from a Defense Perspective," Tri-State Day Care Directors' Association Seminar, Huntington, West Virginia (May 2010)
Co-Author, "Employment Law Update - March 2009-March 2010," Defense Trial Counsel West Virginia Annual Notebook of Articles (May 2010)
"A Primer on Advance Directives," River Park Hospital, Huntington, West Virginia (December 2006)
"EMTALA in the 21st Century: The Cornerstone of Care for Uninsured and Underinsured," DRI For the Defense Vol. 47, No. 11 (November 2005)
Co-Presenter, "Complying With the New HIPAA Standards: What West Virginia Paralegals Need to Know," Institute for Paralegal Education, Charleston, West Virginia (October 2004)
"Know When to Hold 'Em, Know When to Fold 'Em, Know When to Walk Away, Know When to Run: Employment Risk Management Issues for Health Care Professionals," C.E. Alliance Seminar, Huntington, West Virginia (July 2004)
Co-Author, "Aided in Agency Relationship Doctrine: How Narrow is the Opening to Pandora's Box of Employer Vicarious Liability?" International Assoc. of Defense Counsel Employment Law Newsletter (June 2004)
Co-Author, "The Privacy Standards Under the Health Insurance Portability and Accountability Act: A Practical Guide to Promote Order and Avoid Potential Chaos" West Virginia Law Review Volume 106, Number 3 (Spring 2004)
Co-Presenter "The Health Insurance Portability and Accountability Act: A Practical Guide to Promote Order and Avoid Potential Chaos" West Virginia Continuing Legal Education - Charleston, West Virginia (April 29, 2004)
Co-Presenter "An Update on Employment Law for the West Virginia Employer" - Huntington Regional Chamber of Commerce, Huntington, West Virginia (March 2004)
"The Health Insurance Portability and Accountability Act for West Virginia Lawyers" - Mercer County Bar Association - Princeton, West Virginia (January 2004)
"Forensics: A Primer" River Park Hospital, Huntington, West Virginia (January 2004)
Co-Presenter "The Health Insurance Portability and Accountability Act for West Virginia Judicial System: A Practical Guide to Promote Order and Avoid Potential Chaos" West Virginia Fall Judicial Conference - Morgantown, West Virginia (October 2003)
"Answering the Wake-Up Call: Managing the Troubled or Impaired Professional" - Farrell, Farrell & Farrell, L.C. Firm Retreat Seminar, (November 2002)
"The Privacy Provisions of HIPAA" - Understanding Their Language: Medical Terminology in West Virginia - Lorman Business Center Inc. Seminar, Charleston, West Virginia (December 2001)
"The Discovery Process" - Understanding Their Language: Medical Terminology in West Virginia - Lorman Business Center Inc. Seminar, Charleston, West Virginia (December 2001)
"Medical Monitoring Claims in West Virginia" - 50 State Survey of Medical Monitoring: A Report of the Pharmaceuticals and Biologicals Subcommittee of the Product Liability Committee, American Bar Association - Section of Litigation (November 2001)
"Physician Risk Management: End of Life Decision Making," Marshall University Medical School Residency Program, Huntington, West Virginia (January 2000)
"Physician Risk Management: Physician/Patient Communications," Marshall University Medical School Residency Program, Huntington, West Virginia (September 1999)
"Physician Risk Management: Physician/Patient Communications," Marshall University Medical School Residency Program, Huntington, West Virginia (September 1997)
"Confidentiality: Managing Health Information in a Changing Environment," Medical Legal Update 1997, Lorman Business Center, Inc. Seminar, Huntington, West Virginia (September 1997)
"Mandatory Reporting of Elder and Child Abuse," Medical Legal Update 1997, Lorman Business Center, Inc. Seminar, Huntington, West Virginia (September 1997)
Co-Author, "Psychiatric Malpractice: Defense Considerations When the Patient Commits Suicide," International Assoc. of Defense Counsel Medical Negligence Newsletter (July 1997)
"Legal Issues in Mental Health Care: The Hospital as Acute Care Center and Committing Facility," St. Mary's Hospital of Huntington, Inc. (November 1996)
Co-Presenter "Sexual Harassment: How to Avoid the 'Hostile Work Environment'," Ashland (Kentucky) Dental Society (February 1996)
Co-Presenter "Medical Malpractice: Primary Care Malpractice- Lay and Nursing Staff Issues," Marshall University Medical School Residency Program, Huntington, West Virginia (September 1995)
Co-Presenter "Sexual Harassment in the Workplace," Cabell County (West Virginia) Dental Society (February 1995)
"Legal Issues in Mental Health Care," River Park Hospital, Huntington, West Virginia (November 1994)
"Confidentiality of Medical Records," Panel Discussion, Lorman Business Center, Inc. Seminar, Huntington, West Virginia (April 1992)
Recognitions and Awards:
The Best Lawyers in America©, 2016 and 2018 Litigation – ERISA "Lawyer of the Year" in the Charleston, WV metropolitan area
The Best Lawyers in America© in Employee Benefits (ERISA) Law, 2018 to 2019
The Best Lawyers in America© in Health Care Law, 2016 to 2019
The Best Lawyers in America© in Litigation – ERISA, 2011 to 2019
The Best Lawyers in America© in Employment Law Management, 2013 to 2019
Chambers U.S.A.- Employment Litigation, 2016
Women Lawyers of the Year for West Virginia, 2016
Past Employment:
Member, Farrell, White & Legg PLLC, 2011 to 2016
Member, Farrell, Farrell & Farrell, PLLC, 2003 to 2011
General Counsel, River Park Hospital, 2001 to 2003
Member, Farrell, Farrell & Farrell, L.C., 1998 to 2000
Associate, Farrell, Farrell & Farrell, L.C.,1995 to 1997
Associate, Jenkins, Fenstermaker, Krieger, Kayes, & Farrell, 1990 to 1995
Law Clerk, Jenkins, Fenstermaker, Krieger, Kayes, & Farrell, 1989
Practice Areas
Appellate Advocacy
Commercial Litigation Defense
Compliance
Contract Negotiation, Drafting, and Review
Employee Benefits
Employee Litigation
Employer/Employee Issues
Human Resources Counseling and Training
Insurance Coverage
Insurance Defense
Labor-Management Relations
Mediation and Arbitration
Medical Malpractice Defense
Negotiation and Counsel
Ongoing Counsel
Product Liability
Professional Licensure Disputes
Regulatory Compliance